What classes would Blizzard characters roll in D&D?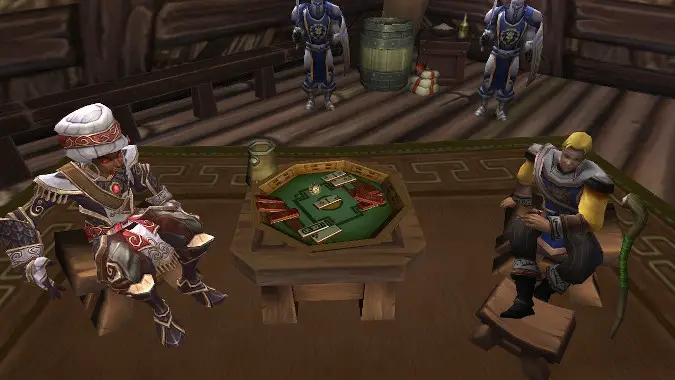 I don't necessarily mean which class would a character be if they were in Dungeons and Dragons. That could range from being obvious to being extremely difficult to make. But if various characters from the Blizzard franchises gathered together to play D&D — presumably this in The Nexus — which class would they make their character?
Would Jaina want to bring her knowledge of magic into the game as a Wizard or Sorcerer? Or would she tap into her rage and roll a Barbarian? Which side of Thrall shows itself? The original brawler, going full Fighter? Or Go'el, insisting he is a Shaman, despite not being an official class in D&D 5th Edition, and he would have to be a Circle of the Shepherd Druid to capture that theme.
The Overwatch crew would have a hard time. Guns aren't really a thing, unless the Dungeon Master allows the Gunslinger class, and then McCree fits right in — Matt Mercer both created the Gunslinger and voices McCree. Artificer could be popular, that's about as hi-tech as it gets. As would the Arcane Archer subclass for Fighter, focusing on rapid ranged shots, heavy armor, and adding spells to this to simulate different forms of ammunition. Tracer might go a different route, Chronomancy Wizard, feeling more comfortable with the time theme.
Those from Diablo seem a lot more straightforward. They know what Fighters, Monks, and Templars — er, Paladins — are, and go with the builds that allow them to charge in and fight monsters. Though Demon Hunters would probably have to multiclass to find builds to suit their needs.
This leaves the question: Who would be the DM? Winston would put together a well thought-out game, full of backstory, that ensured all characters were included, and safe. Wrathion would have an intense campaign, full of intrigue and cliffhangers — but then leave the group hanging for months or years at a time. Brann Bonzebeard would be the kind of DM that went into a lot of detail about settings, perhaps too much detail, the kind that made players say, "Hurry up," but there was no polite way to stop him.
What classes do you think different Blizzard characters would roll in D&D? Who would you like to see together in a party? And who DMs that group?