The Diablo 4 team talks playtesting and the MMO problem in their latest developer update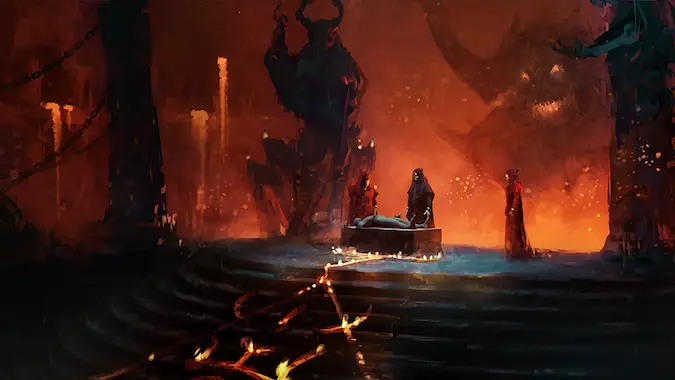 We're almost halfway through 2020, and now we know the Diablo 4 team is still hard at work while safely working from home. They cut it a little close to the end of the 2nd quarter, but the community still gets its quarterly update! Game Director Luis Barriga brought us a slew of updates to slake our thirst for demon blood — for now.
First, Barriga addressed the team playtesting method against their most recent milestone, the Dry Steppes region. Team playtesting is critical, cited as their final prep step for the demo that BlizzCon 2019 attendees also playtested. It also shows something important and oft-lamented — the devs do play the game in the process of development. Barriga states they "play the game all the time" but to examine individual features and areas. Playing together as a team over days lets them approach from another angle and see how elements work together overall and being able to reconnect as a team while physically separated.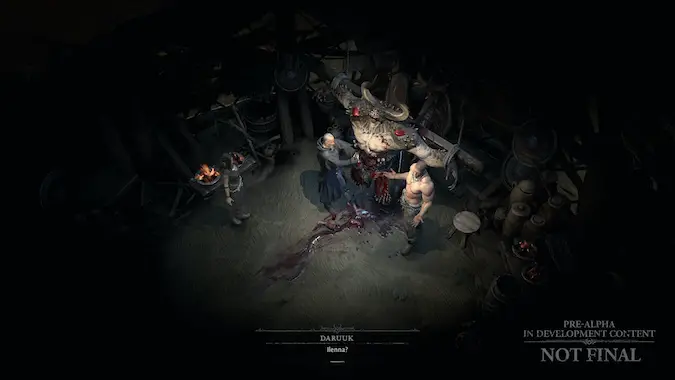 He then discussed the blockout method used with visual assets during development. While the visuals (models and screenshots) that we see as part of these quarterly update blogs may not be the finished product, they are "often quite far along to adequately convey [the] vision for the game." So we may not necessarily see everything there is to see in these dev blogs, as blockout assets get removed. Barriga includes three shots demonstrating the transition from concept art, to blockout, to an in-game asset. To be honest, the blockout model looks a bit like a clay figurine, while the 'final' version is so much more… terrifying.
Storytelling will evolve from its current Diablo 3 iteration in D4. Camera zooms will be used for NPC interactions to focus on story moments while keeping the player "in the world as much as possible." However, real-time cutscenes will join the setup for the more important story moments while including your character as a part of the scene. The scenes from the BlizzCon 2019 demos where the player character is belly-crawling and comes upon a puddle that transforms their reflection into a skull comes to mind here.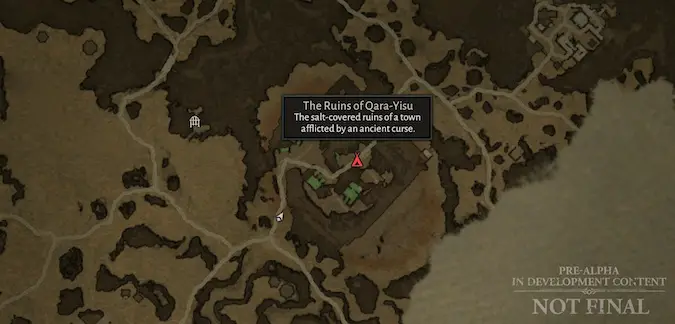 Barriga's update on the open world aspects of D4 is intriguing. Right from the start, he notes concentrating on and working through the story campaign will not necessarily be separate from discovering open world systems and content along the way. It sounds like we can slip in and out of the campaign to focus on non-story aspects (such as PVP) without interruption! This experience showed up in action during the team playtest, especially in time to finish the region's campaign content from those who focused on that goal specifically versus though who took a mixed approach.
A new element, Camps, will bring focus to areas overrun by enemies that need to be reclaimed by the player, becoming "friendly outposts with NPCs and a waypoint location." Camps will have a backstory to each but will not necessarily be a focus in the campaign story. Quests won't "directly send you to them (the camps)," but players get to see their view of Sanctuary change after reclaiming these small pieces and bringing hope back to the people. Mounts will see more love by the dev team, although they're already proving helpful to "get to your objectives more quickly without trivializing travel or combat."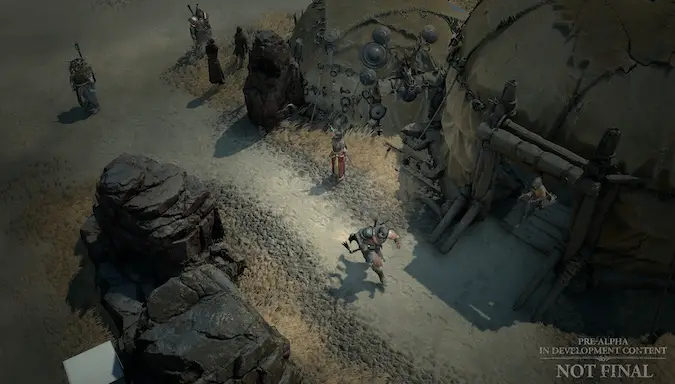 The section on multiplayer is especially important to me, as they address the perception of D4 as an MMO from the onset! Specifically, their philosophy is to incorporate elements without "veering into massively multiplayer territory," to keep the game feeling dangerous and high stakes. Dungeons and key story moments "are always private" to the player and their party. It takes completing these story moments to turn towns into social hubs where you may run into other players. As a player, you may see a more substantial congregation of others fighting in world events, but while "some coordination is helpful during these events," we as the player will not be forced to join a party. We'll be able to walk up, participate in the event without ever entering a group, and claim our reward.
Additional updates cover itemization and progression, noting that the "gear and skill choices you make on day one have an impact on day two." We have a "beefier update" to look forward to later in the year on this topic. A side benefit of their testing from home was the chance to try things out on a variety of setups, seeing how the game plays in the real world. But Barriga is also talking about the next blog — we may get more details on talent trees in addition to items!
All in all, this was a substantial update with lots of meaty little pieces that I cannot wait to unpack, but I'm also just delighted to see D4 is trucking along despite current events. What did you love the most? What do you want to have covered more? Or, like me, do you just want to get the game in your excited hands?