WoW
Jul 9, 2020 2:00 pm CT
You'll be able to change your character's gender at the barbershop in Shadowlands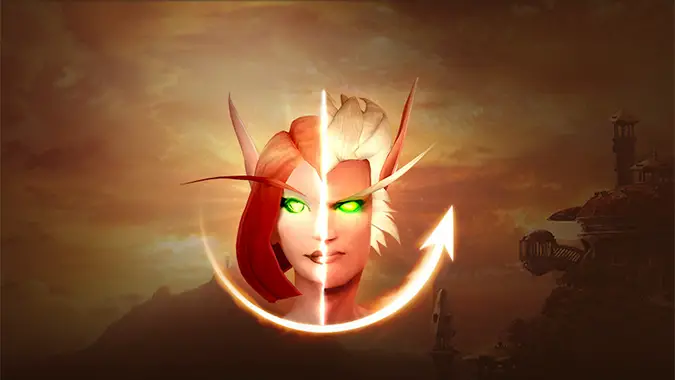 WoW Shadowlands will finally introduce the ability to swap your gender in an in-game barbershop versus spending real money on the Blizzard Shop, according to Executive Producer John Hight in an interview with Eurogamer.
Previously, you could only change your character's gender by paying at least $15 for the basic Appearance Change option, but Blizzard plans to remove that with the release of the upcoming expansion. Considering you can change a ton of things like skin color, eyes, and other facial features in the barbershop, it never made much sense why Blizzard made you pay to change your gender — or why the Appearance Change option even still existed as a paid option. Hight told Eurogamer that the team "felt like that's not the right message."
Most of the game always refers to your character by their class or in the second person, so gender is not much more than a cosmetic option in the context of the NPCs and story. It's also strictly binary, despite the game slightly acknowledging other genders by introducing Pelagos and having him briefly use nonbinary pronouns before switching to he/him. Regardless, it's an important one in a game all about expressing yourself through your chosen character through fancy gear and weapons. The ability to swap that with a small gold fee is welcome and puts it a step above other MMOs like Final Fantasy XIV where you still have to pay for such a service.
There's a huge influx of character customization options in Shadowlands, like Blood Elf and Troll jewelry as well as tons of new skin colors and hair options. The gender swap option becoming free fits alongside it — letting you easily tweak and create the character that best fits your interests. It removes the arbitrary restrictions and makes the game a much more diverse looking place. It's a win for everyone.