What sport would you add to Overwatch's Summer Games event?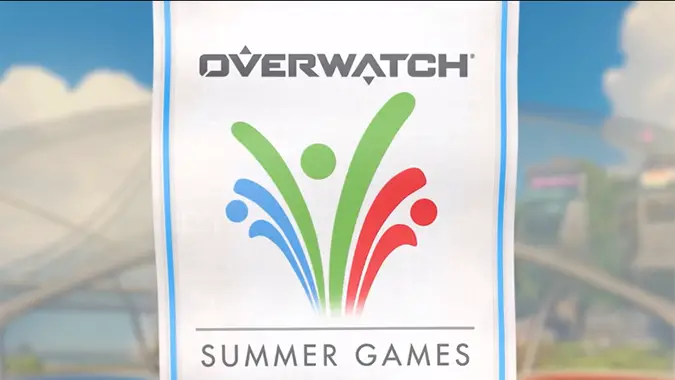 Overwatch usually brings back the Summer Games around this time. When it first premiered, the event did a lot to recall the real-world Olympic Games — since it was happening around the same time as the Olympic Games in Rio de Janeiro –  – including adding the inaugural Lucioball stadium as the first Rio map. Aside from the similarities between Lucioball and football (or soccer for us here in the USA), plenty of player icons, sprays, and highlight intros that all invoked athletic events for the various heroes have been added over the years.
Of course, the 2020 Olympic Games that were set to be held in Tokyo were cancelled due to the global pandemic, which might impact if there are any Tokyo Games-related elements intended to be added this year. Then again, the Summer Games event has been one of the more static than most in terms of content, offering only Lucioball as the seasonal diversion, with a ranked Competitive Mode, Copa Lucioball, added in a later year. As with all of the annual events since mid-2019, little aside from a fresh offering of cosmetics has been added to the event. With the Overwatch development team head-down in development, it's unlikely we'll see anything substantive added this year either.
There's still an opportunity to dream, though, about what kinds of events could conceivably be added to the Summer Games that would channel the spirit of competition but also play to the strengths of the game's heroes. Perhaps an archery contest involving moving or disappearing targets to challenge Hanzo? An obstacle course with multiple pitfalls and barriers to challenge Tracer? Give Reinhardt a baseball bat for a home run derby (which would naturally have Zenyatta pitching, because of course)?
What sport mode would you add to the Summer Games? Alternatively, if you know an enterprising Overwatch Workshop creator who has made a sports-themed map, toss us a link in the comments!