What is your single favorite boss fight in World of Warcraft history?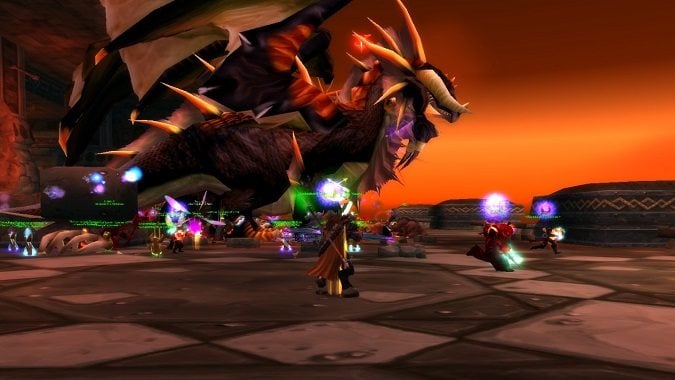 That's right, I'm asking you which of your babies is your favorite, if by babies we mean giant things that tried really hard to kill you. Boss fights in World of Warcraft are the set pieces of raid and dungeon design, the moments which put design and experience front and center. There are a lot of elements to each fight, and if each raid and dungeon tells a story, then the boss fights are the big moments. Think of them as the scene that ties together a movie, or that cutscene where a guy with a really huge sword shows up and nope, still too soon.
For me, there have been a lot of fights that I've really enjoyed, and even a few I've hated but found extremely memorable. The original Hakkar fight in old Zul'Gurub was extremely stressful at the time, but in retrospect I'm fond of it. It had the whole component of the Hunters kiting the wind serpents up to poison the raid so that Hakkar would siphon it onto himself, a fascinating mechanic that I loathed with a passion when we were actually doing it but which I really look back on with fondness. And also, I'll be honest — some bosses were fun for me entirely because of what they dropped. For instance, I loved Madness of Deathwing in Cataclysm in part for its mechanics and in part because he was the one boss who basically only dropped weapons and I loved that about him. A big pinata of pointy things.
In the end, it's not fair for me to ask this question and not answer it, so I'll tell you — my favorite boss fight in WoW history was Nefarian. The class calls, the complicated adds that had to be dealt with, the constant chaos as the fight progressed, and of course, the Ashkandi of it all. So what's your answer? What's the best boss fight, the one you love the most, your personal favorite boss fight in WoW history?