BlizzCon 2020 is canceled, but we may see an online alternative in 2021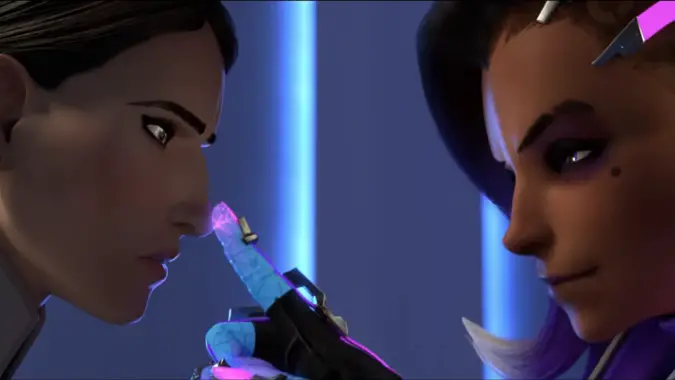 Big conventions are either delaying, canceling, or going fully online — conventions like PaizoCon and the recently announced Homecon being fully online affairs now. And now, Blizzard has come out and canceled BlizzCon 2020. Saralyn Smith, the Executive Producer of BlizzCon, also talked about potential online alternatives to the convention. But what she doesn't say — because it hasn't been decided yet — is what form those alternatives will take or when, exactly, we can expect them.
Though alluded to in the original statement, J. Allen Brack recently confirmed to investors that we'll be seeing an online-only version of the annual convention in "early 2021," but details beyond that remain scanty.
We started speculating about the fate of BlizzCon 2020  when the pandemic started getting really bad in the United States. Now that Blizzard has taken the step of canceling the convention and begun the discussion of what will be done instead, we can think about options. The Virtual Ticket means that Blizzard has effectively run a fully online convention alongside its normal convention for years. But that doesn't mean going fully virtual would be completely painless.
So how about it? How would an online BlizzCon even work, if Blizzard decided to go that route?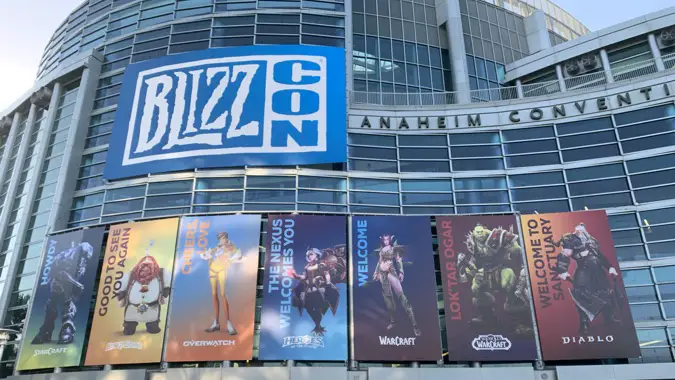 Game demos might (or might not) be included
First up, let's talk about demos. We know Blizzard has the capacity to push demo versions of their games to their playerbase via the Blizzard Battle.net launcher, as they did with the WoW Classic Westfall vertical slice in 2018. But we also know there are plenty of good reasons not to do that — like keeping eager dataminers from ripping apart demo modes of various games that could well be far, far away from finished being just one of them. I loved the Diablo 4 demo last year, but it was clearly not ready for the kind of prime-time data sifting that the community is capable of.
I can't say I would blame Blizzard for not wanting to put barely tested code in the hands of the voracious diggers out there.
But the capacity is there for at least some games. And I think it could actually be a really good thing, if tackled with the right attitude — people loved getting an early look at WoW Classic, after all.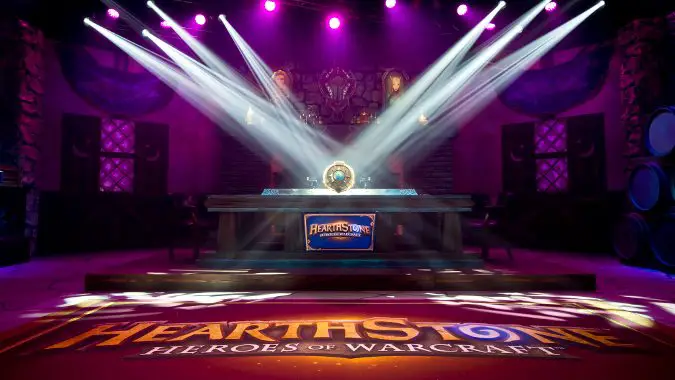 What about esports?
There's also the question of all the various esports tournaments that happen at BlizzCon every year.
Quite frankly, this is where I think the convention could likely go online the most seamlessly. Almost all of the regular matches of those games are played online anyway. While I'm sure there's a fair amount of logistics work to get it all working in a purely online capacity — issues like ping affecting the competition aside — it's at least possible to set up tournament realms and servers and let people log in from home without creating infrastructure from scratch.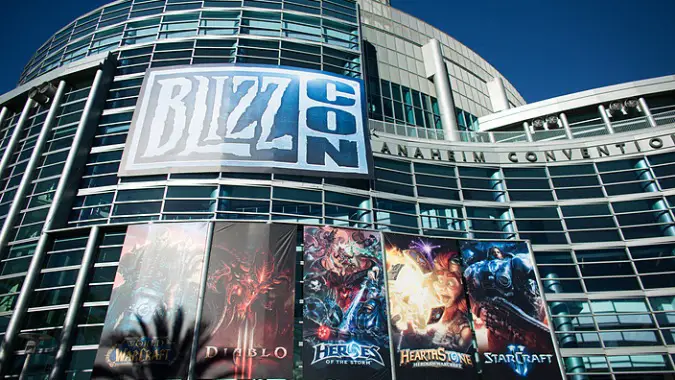 Can we get all that content online? Mostly.
The Virtual Ticket has demonstrated pretty well that we can have most of the things we think of as convention staples — the opening ceremonies, trailers, and previews, and of course the panels — wholly online. I don't foresee a particular problem in moving the con to an online footing in that regard — I've been watching panels online for years now.
The issue becomes whether or not we can reasonably expect all of the usual panels in an online con. There have always been a few panels that didn't actually get on the Virtual Ticket for whatever reasons, and if the entire con is purely an online affair having a real-life only panel isn't exactly going to work.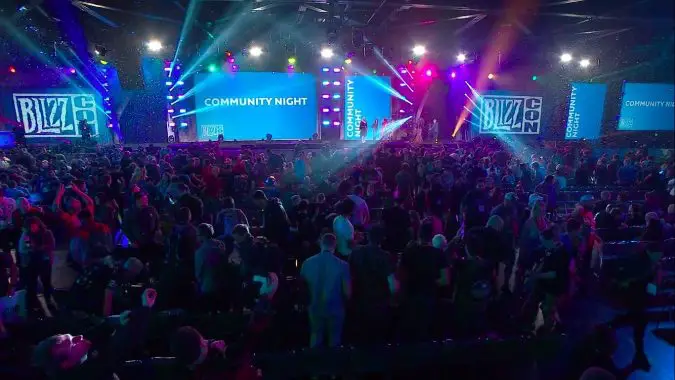 Some events may not translate
However, there's a lot about BlizzCon that we wouldn't experience if it went fully virtual. The cosplay contest and community night, getting to meet people you've known for years through the game — last year I got to meet Noxy, Matt Low, Mitch and Dan and Adam as well as folks from my guild — hi, y'all! — and I think I captured some of that fairly well last year.
BlizzCon is an experience, and it won't be the same experience if it goes fully online. But even taking away some of those aspects leaves us with a better experience than no experience at all — and it's certainly better than risking the health and safety of Blizzard employees and us fans. The fact is, a big convention is a huge risk in terms of spreading illnesses, as we all know from years of "con crud" spreading to everyone.
I personally think it needs to be said that Blizzard is making a smart play here.
This is definitely a case where what's best for the fans is being put at the forefront of the decision, and I applaud it. Whatever Blizzard does in 2021, I hope it embraces the excellent work they've already done with online efforts over the years.