All of the dual-class cards from Hearthstone's Scholomance Academy expansion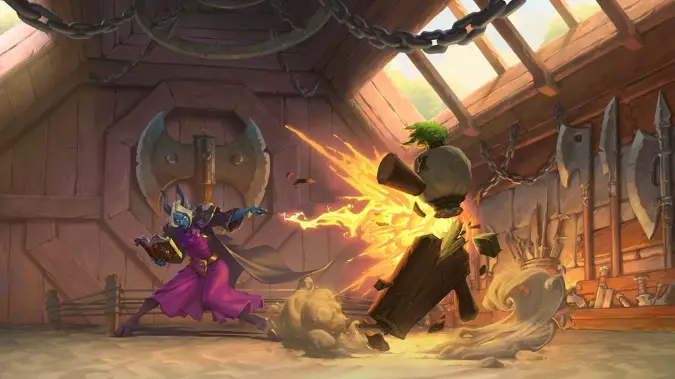 The new Hearthstone expansion is coming in early August, and it's called Scholomance Academy! We'll delve into Kel'thuzad's school of magic, before it became completely corrupted. And as is to be expected, new tricks will enter our arsenal. One of them, in particular, has really piqued my interest: dual-class cards.
It's not the first time we've seen cards that can be used by multiple classes : the very successful Mean Streets of Gadgetzan expansion had triple-class cards representing each of the three factions that ruled the streets. Some of those triple-class cards became staples: from powerful legendaries such as the fantastic Aya Blackpaw, who was present in nearly every Jade deck, or Kazakus, who popularized Highlander decks even more than Reno Jackson before him, to weaker but useful minions like the Grimestreet Informant.
Hopefully, the new set will have its own cards that become similar staples. And since they're limited to two classes instead of three, these new cards can be more specialized to give us interesting synergies.
But exactly how will these dual-class cards change the game in Scholomance? Let's look at the dual-class cards that have been announced so far and consider how they might work in play.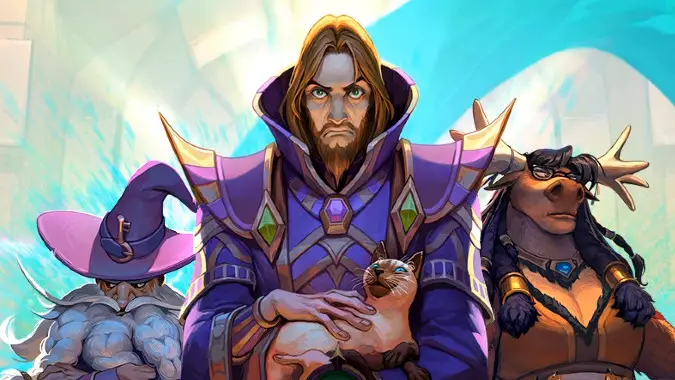 Dual-class cards we've seen so far
In total, ten combinations will be available. Here are the cards that have already been announced for each:
Druid / Hunter
Hunter / Demon Hunter
Ace Hunter Kreen is super OP their legendary, keeping with the tradition of releasing cards named after Hearthstone World Champions — in this case, 2018 champion Casper "Hunterace" Notto. This card is super OP going to give Hunters and Demon Hunters a lot of extra power when combined with sticky minions and weapons like the Warglaives of Azzinoth. I think this is already a candidate for a post-release nerf. Super OP card.
Blood Herald is a 1/1 minion for five mana. That's terrible, right? But it gets +1/+1 whenever a friendly minion dies while it's in your hand. So you want to be patient, and then unleash its full might after your initial swarms are dealt with.
Demon Companion summons a random minion from the following poll: 2/2 with Taunt, 2/1 with Charge, or 1/2 with the "Your other minions have +1 Attack" effect. It costs one mana, so it seems solid enough for an aggressive early game.
Trueaim Crescent is their shared weapon. A cheap weapon that allows you to control the board by getting potentially several extra free attacks from your minions. I'd bet this will see some play.
Demon Hunter / Warlock
Warlock / Priest
Priest / Paladin
Paladin / Warrior
Warrior / Rogue
Rogue / Mage
Mage / Shaman
Shaman / Druid
This is a tremendously exciting feature that's sure to shake things up, just like in the Mean Streets days. The playing environment becomes far more interesting when open-ended features like this are available to players. The deck-building potential increases exponentially, and the meta is likely to remain fresh and in motion for a much longer time as players discover new effects that weren't obvious at first.
Overall, I'm very excited with this first taste of what Scholomance Academy promises to bring to Hearthstone. Here's to more bold features like this one!
Scholomance Academy is launching on August 6, and you can pre-order the expansion now.