WoW
Aug 13, 2020 4:00 pm CT
You'll be able to avoid motion sickness with new UI options in Shadowlands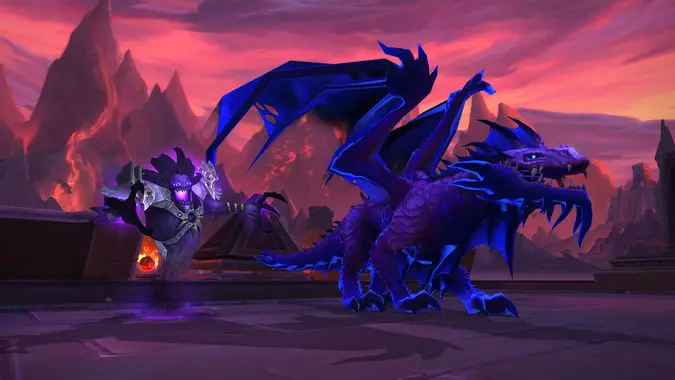 There are some games I can't play at all because they trigger intense motion sickness in me. For example: Overwatch. I really am invested in the story and characters, but I simply cannot play without wanting to collapse from intense head pain and vertigo. And World of Warcraft can often be almost as bad. With all of the moving parts, the bells and whistles of a raid group with people casting spells and ground effects going hog wild, adds streaming in to attack, it can get hairy for me to keep track and not get disoriented and sick.
That's why I got super excited when Wowhead datamined up these new motion sickness settings for the game — because frankly it will make raiding a lot less miserable for this poor gamer with all the eye problems.
In the beta, there are options for reducing camera motion, for centering the camera on the player, and reducing or even disabling the interminable camera shaking that makes me feel like I'm playing inside a Blair Witch remake instead of Azeroth. There's even an option to turn everything off in one go, keeping the camera focused on the player and disabling camera motion and shake entirely, which is likely to be the setting I personally use. Seriously, you haven't experienced a bad time in game until you've done Maut with those adds and zones and everything all popping at once and then your camera decides to switch over for no reason so you're dizzy and you have a blinding headache and you're running in the wrong direction for a second. It's just amazing.
So yes, I am beyond excited at the idea of being able to counteract some of this out of control movement in the game. I get that for people who aren't affected, the camera motion adds a sense of realism to the encounters, but for me and other people who are sensitive to that much movement, this will only make gameplay better and I'm so, so happy Blizzard is finally putting this in the game.
Yay for options to make the game more accessible for more of us. Like when Blizzard added support for color blind mode, this is something people who need it will make good use of.