We do need to have a frank discussion about Duckdogs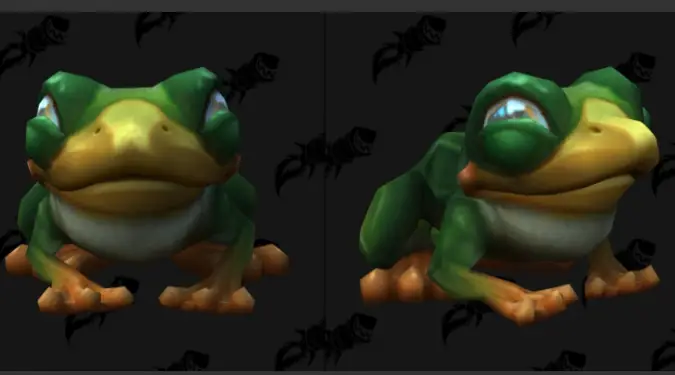 Okay, so I'm pretty sure that Jeremy Feasel, aka Muffinus, was being a touch sarcastic when he tweeted that we folks here at Blizzard Watch would immediately take the opportunity after Hunters were generously given 200 stable slots to begin a frank discussion about duckdogs. But the fact is, I'm deciding to take him as literally as possible, both because I find it amusing and because we still don't actually have ducks, or duckdogs in World of Warcraft. We do have frogducks, and those are very cool and should be made tameable as soon as possible.
But what of duckdogs? We need to have that frank discussion about duckdogs. Do they exist? If so, are they tameable? If so, where are they?
*adds 200 new pet looks*

Blizzard Watch: we need to have a frank discussion about Duckdogs

— Muffinus (@Muffinus) August 14, 2020
Now, I don't mean to sound spoiled, but I am, and I see no reason to stop now. The tantalizing potential of duckdogs has me having full on Avatar The Last Airbender and The Legend of Korra flashbacks, and I so want to see Polar Bear Dogs, Koalaotters, and yes, Duckdogs even though I'm pretty sure there weren't any Duckdogs in Avatar either. There were Turtleducks, though. And it's not like WoW doesn't have some awesome models that are not currently tameable, which I wish were.
Yes, we'll always want more — Muffinus has hit the nail right on the head. We appreciate every single new slot we've gotten and every single new model we can tame, but we'll always want more. I don't even know if I'm missing WoW's Duckdogs, if they exist I couldn't find them, but I do in fact already want them. That frank discussion? I do in fact want to have it. Because frankly one of the things that World of Warcraft and its design of the Hunter class has always done really well is making it feel like a part of the world, finding an animal friend to back you up. I barely play as a Hunter, and I love my pets. They're like little bitey family and I cherish every single bitey hug they give my enemies.
It's not an exaggeration to say that Muffinus and the entire WoW dev team have done amazing work on Hunters this coming expansion. All the stable slots, all these new pets and new pet families, snakes finally yay, but if we're a bit greedy for even more we have to be cognizant of how amazing the work they've actually done is. For the first time in years, I'm excited about my Hunter alt, and that's on the work they've been doing for Shadowlands.
But now that you've gone and mentioned it I would like some duckdogs, please and thank you.