What does Draka's role in Maldraxxus tell us about the afterlife in Shadowlands?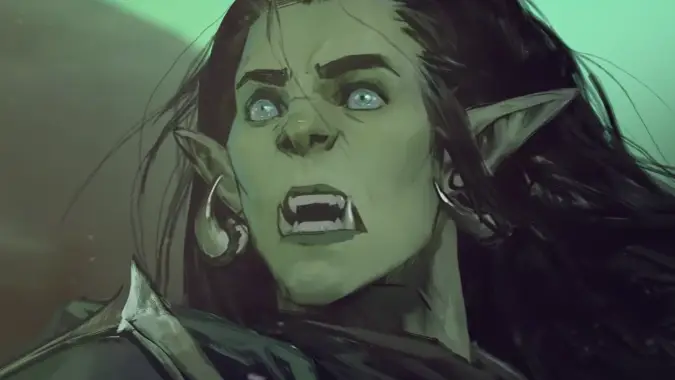 Watching the Afterlives: Maldraxxus short, my first thought was wow, Draka's pretty badass. But my second thought was pretty sad — apparently you can love someone, live with them, and even die alongside them… and then, once you get to the Shadowlands, that's all gone. We've seen that in the Afterlives: Bastion short, Uther was expected to abandon his past and forget the life he lived, and it now seems clear that while Draka wasn't asked to forget it, she clearly isn't a part of it anymore — the mate she died with isn't anywhere to be found and we don't see any sign of him. That's kind of haunting, to realize that while you may continue to exist in the Shadowlands, you — the person you were, the life you led, the choices you made — is considered dross to be purified out of you or simply an unimportant, forgotten chapter.
We still have two shorts to go and it seems likely that they'll also reveal new aspects of the way passing into the Shadowlands changes one. I mean, these characters are dead — it's not entirely unexpected that they wouldn't retain all the aspects of their lives, that death and the afterlife would change them. I certainly am excited to explore Ardenweald and Revendreth and see how each of those realms interacts with the souls that pass into them.
But at the same time, I don't think a certain mournful aspect of these stories is accidental. We're getting to see the machinations that have led us to step into this realm while still alive, from the point of view of specific characters, and that means seeing some of what they've experienced. Draka is more focused and lethal than we remember her, like an axe honed against a whetstone. But honing removes pieces of the weapon even as you sharpen it, and it seems clear that certain aspects of the person Draka was are now gone. Is that the secret fault of the Shadowlands — that in removing experiences and connections to the past, they weaken the very spirits they're supposed to be guiding?
Or am I just a nerd looking too deeply into this? Probably. What's your take?