Blizzard Watch is looking for a daytime news writer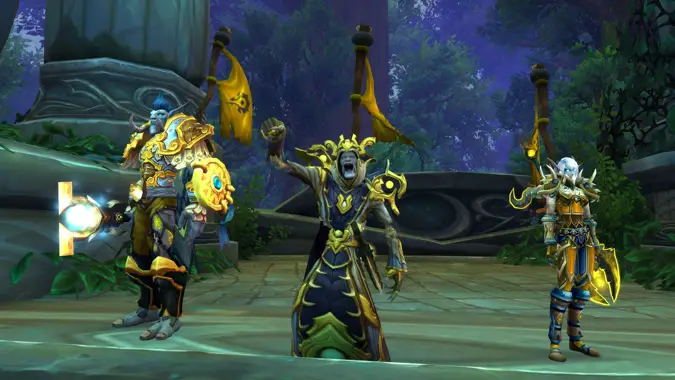 Blizzard Watch is on the hunt for a new writer to cover day-to-day news, writing 15 posts per month and paid on a per-post basis. We're specifically looking for someone who is available to write during the day (U.S Central Time) to help us publish news as it happens. You don't need to be here all day, every day, but we need someone who can help us write posts during the day on a semi-regular basis.
No day at Blizzard Watch is quite the same, but this is the sort of work you can expect to do:
Write news articles (around 300 words) as news happens. Some days there's a lot of news and some days there's nearly none, so workload will vary. Some of these stories will need to be turned in quickly.
Write news or feature articles of varying length, based on what we need written and what you're interested in writing. For articles that aren't breaking news, there's more flexibility as to when you write them and when you turn them in.
Find and resize images for your posts. For short articles, this will just be a header image, and for long articles we want several images. There are lots of images in our image library to use, but you'll need to be able to DIY images also.
Format posts for publication in WordPress. If you've never used WordPress before, that's okay: it's easy to pick up.
Sit around and chat with everyone in Discord. (At least if you want to.)
We accept writers from all over the world, but you have to be age 18+. All applicants should have general knowledge of Blizzard games, ideally with in-depth knowledge on World of Warcraft, WoW Classic, or Diablo. Bonuses would include knowledge of D&D or other TTRPG titles to help us continue to expand our tabletop content.
Think you fit the bill? We want someone with:
Some availability during daytime hours on weekdays.
The flexibility to write about a variety of Blizzard games and other geeky topics.
The ability to write conversationally and clearly convey knowledge to newbie and veteran players alike.
Basic image editing skills.
The ability to follow our editorial guidelines.
To apply, please fill out the form below. If you have applied in the past and are interested in this role, please apply again.
Unfortunately, due to the volume of applications, we will not be able to respond to you individually.
All applications must be submitted by September 15, 2020 to be considered. 
[gravityform id="12″ title="false" description="false"]