WoW
Oct 6, 2020 10:00 am CT
How to get a refund for your WoW Shadowlands pre-order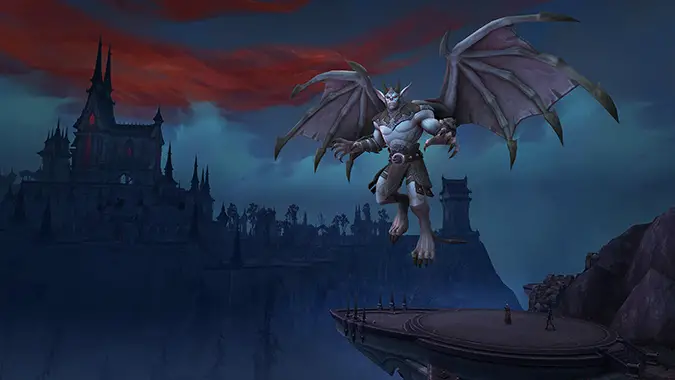 With the announcement that Shadowlands will not be released later this October, Blizzard offered the option of a refund to those who have already pre-purchased.
Before pulling the trigger, there are a few things you should be aware of first:
If you purchased the Heroic or Epic editions of the game, you will lose the access to the bonuses provided in those editions:

The Ensorcelled Everwyrm mount and Vestments of the Eternal Traveler transmog set from the Heroic edition.
The Wraithchill cosmetic weapon effect, the Eternal Traveler's Hearthstone toy, and the Anima Wyrmling pet from the Epic edition.

If you have used the boost provided by the Heroic or Epic edition of the game, the character that was boosted will be locked and will not be able to be logged into until you have applied another character boost to the character.
If Shadowlands was gifted to another player, that player will lose access to the expansion.
If this isn't enough to dissuade you, here's the best method for getting a refund: Navigate to the Blizzard support contact page for World of Warcraft (log into your account if not already logged in). Blizzard would like for you to tell them about your issue, but it's faster to select the "I would rather categorize the issue".
The category option is Payments | Refunds, then you'll need to select the "Refund other World of Warcraft purchase." The support page will pull up all your recent purchases, and you can either scroll to the Shadowlands pre-purchase entry or filter "Shadowlands" to bring it to the top of your list of purchases.
Select the order you wish to have refunded. Blizzard will ask for a reason — I think the most applicable one is "Regret – No longer want product," but you do you. Click the Request Refund button, and you should be done. Typically, there's a short delay while the refund is being processed, but otherwise you will no longer have a pre-purchase for Shadowlands.