The Queue: Turkey day!
Thanksgiving is the second reason why October is the best month. I just love a great big feast. I guess spending time with family and friends is ok too. But I'd be lying if I said the food wasn't a big part of it.
Today I'm thankful for — The Queue.
---
LUOTIANX'S LURKING IN THE DARK
What do you eat for Canadian Thanksgiving? Is it very like the American counterpart? 
It's pretty similar yeah. Turkey and ham are the big centerpiece dishes. With all the usual sides like sweet potatoes, squash, regular potatoes, cranberry sauce, stuffing — y'know, the works. Pumpkin Pie for dessert, or anything else that we made that year. Usually involving apples from the trees in my folk's backyard. Someday we'll get the equipment to try a deep-fried turkey, it's one of those things that I've always wanted to try, but never put any work into actually making happen.
---
JAXDADDY SEES A SIGHT THAT ALMOST STOPS HIS HEART
If it is your Thanksgiving, then… 
QftQory: What foods besides poutine, pea meal bacon sandwiches, tourtière, and soup-filled dumplings (if you've gone the right restaurant in Toronto) makes you squee?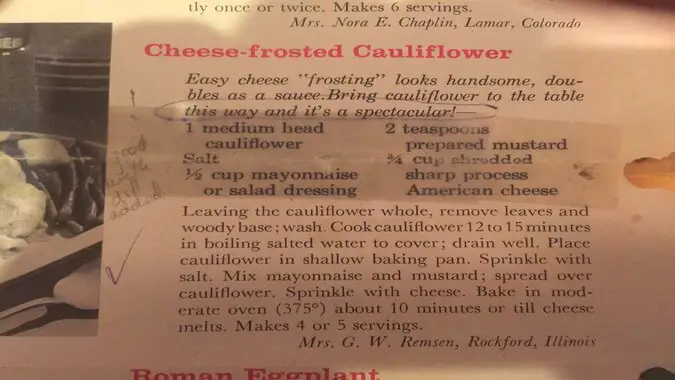 My friend Hannah said, "That recipe is peak mid-century mid-west food." It's also super delicious. It might not be as specifically Canadian as some of those things you listed but it's still… a spectacular.
I love food so I'd say that everything makes me squee. Big juicy burger, check. Pizza, check. Pasta, check plus.
---
GLOWING METEOR CARROT TRIES TO SCREAM
When a warlock steals a soul, is he depriving the Jailer a source of power? Were warlocks the good guys all along? 
They're Soul Shards so I think that even if a Warlock went traipsing around and draining the soul of everything they could — the Jailor is still getting his due. I think of it as getting to the afterlife and maybe you can't remember your fifth birthday. You're pretty much there and you probably won't even notice the piece is missing. Unlike when Arthas stabbed Uther and ripped out that piece of him. So unless you had a particularly traumatic fifth birthday I doubt that the Jailer was noticing.
---
BUT TERROR TAKES THE SOUND BEFORE ARTHONOS MAKES IT
What are the odds of us getting a 2nd cinematic on Shadowlands launch day, kind of like Old Soldier, and who do you hope it focuses on? 
I bet they're pretty high. I'd say that the Old Soldier cinematics were pretty well received. Since it's because of them we have Zappy-Boi the best Troll Shaman out there. We had gotten Old Soldier before launch day, so cross your fingers that we see it soon.
I know that there were some rumors about a high-res version of the Jailer floating around. It'd be cool to get some premium time with him and Sylvanas to really nail down some motivations for them. I mean we know that she's been doing bad things, and the machinery of death is broken and all that, but to get to see them having a nice chat about the whys of it all would be the best.
---
AS HORROR LOOKS MISTAH JAY RIGHT BETWEEN THE EYES
Q4tQ: If you could muppet-ise* a scene in WoW (or Warcraft in general) which scene, and who would would the cast be? 
*With one person as themself and the rest as characters from The Muppets, for anyone not in the know 
Oh, I know what you mean when you say Muppet-ise.
The Battle for Azeroth cinematic would be pretty good keeping Anduin as himself. Getting Muppet Sylvanas doing banshee things, while Muppet Greymane gets beat up by that Troll. All culminating with Anduin using the Light to raise his Muppet army. Or maybe having regular Illidan imprisoning Muppet Sargeras as he plunges a puppet sword into Azeroth.
---
NO ONES GONNA SAVE RAARR FROM THE BEAST ABOUT TO STRIKE
When Blizzard does flat number increases to damage isn't that what they give the crap specs because they don't have any idea what else to do?
Kind of, it's more along the lines of they know that tweaking anything mechanical too far in one direction could snowball out of control. Think of it like you have a bunch of performing seals on a stage. The seals are all balancing on a teeter-totter while also balancing balls on their nose. If you start to mess with what the balls are made out of, or you move one of the seals to a different point on the teeter-totter, you could wind up with a pile of seals causing a ruckus — and nobody wants that. Then Blizzard would have to come in and do more work moving the seals around. But if you were to just add some risers below the teeter-totter than you make it easier for everyone to see the seals without upsetting the balance too much.
Today's Anna Earworm™: Thriller
Have a great week everyone, I hope that all of your pre-patch changes are good ones! Don't forget to leave Anna lots of questions for tomorrow!