What do you think of WoW's new beginner experience, Exile's Reach?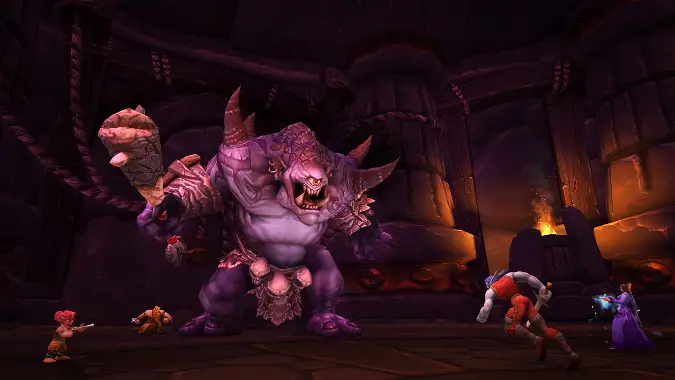 As part of the level squish, Blizzard has added an intro leveling experience for new players and those who simply can't stomach trying to level a Goblin for 18 hours just to get to level 10. Taking place before the events of Battle for Azeroth, Exile's Reach is designed to give you all the experience you need to play World of Warcraft. And having played through it twice now, I have to admit I'm super impressed with what they've done.
Now, obviously my impressions are from a veteran's perspective, but it's pretty easy to see how it would be beneficial to a new player. The quest flow is smooth — it introduces new mechanics one at a time — and you feel like you're playing the game, not engaging in a boring tutorial like the class trials come off as. In fact, I'd argue that if you're trying out a new class, you'll get a better feel in Exile's Reach than you would on the faction ship. Granted, if you're a veteran, you'll quickly become annoyed if you go off track as the game does not like you thinking independently ("Why are you not putting on this piece of gear that's weaker than your heirloom?!?"), so the second time through I didn't even bother with heirlooms, I just followed the tutorial instructions and it went a lot smoother.
Honestly, I was so impressed I wish they had included more of the higher level mechanics; you reach level 10 and get prompted to choose your specialization, but there isn't a helpful NPC to guide you on the choice until you get back to the capital city. It also would've been nice to get your first talent while there so that instruction could be included as well. Finally, I know professions take a backseat to most things these days, but they could've found a way to at least introduce you to gathering.
So have you tried Exile's Reach yet, and if so, what did you think? Did you like the NPCs, or did you find them too much of a stereotype? (Do NOT make a drinking game out of whenever the Draenei says "Light.") Would you have liked more time spent on class ability quests, or did you feel that one was enough with everything else going on? And is it just me, or is Herbert Gloomburst actually Dumass after being given the Flowers for Algernon treatment?