Frost Giant claims they will make the next great RTS, and they just might do it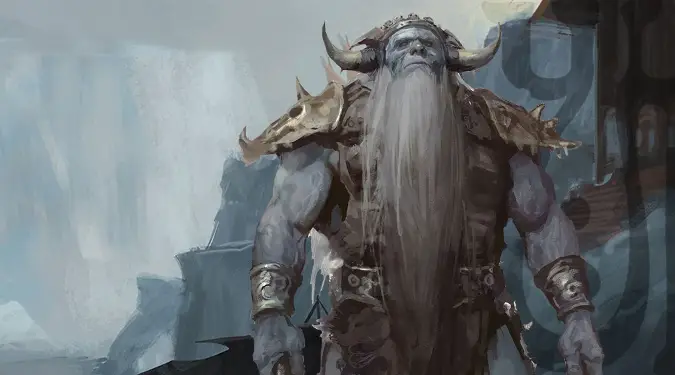 I admit, I'm surprised I was surprised by the news that another group of ex-Blizzard employees are banding together to try to make some great games. I really think I shouldn't have been, after the news that Mike Morhaime was coming out of retirement to start a new publishing company, Dreamhaven, and the recent news that Blizzard was officially ending production on StarCraft 2, more or less — it feels almost inevitable that someone else would come along to fill the RTS niche that Blizzard doesn't seem as interested in doing nowadays.
But I have to admit, I wasn't expecting this many ex-Blizzard developers to be the ones to come along and do it.
Real-Time Strategy Returns! We're launching a new game studio to build the next great RTS! Join us on our journey at https://t.co/qtPYF1CahM! #FrostGiant pic.twitter.com/NRFfu64qCU

— Frost Giant Studios (@Frost_Giant) October 20, 2020
Much like Dreamhaven's two studios Moonshot Games and Secret Door, Frost Giant Studios is studded with name developers who've worked for some of the biggest properties Blizzard has to offer, and they've got a real pedigree of RTS developers to work on whatever the next great RTS they're working on turns out to be. In addition to Micky Neilson, former Senior Writer and Publishing Lead at Blizzard, Frost Giant has names like Kevin Dong as Lead Co-Op Designer, a role he filled on StarCraft 2, Jesse Brophy as Art Director (formerly Lead Artist on StarCraft 2 and Principal Artist on Diablo IV) and Tim Morten, who is Frost Giant's CEO and Production Director and who worked as Production Director of StarCraft 2 as well as the canceled Victory Games reboot of the Command and Conquer series, C&C: Generals 2. 
Other names of note include:
Tim Campbell, game director and president (Former Game Director of Wasteland 3, Lead Campaign Designer of Warcraft 3: The Frozen Throne)
Cara LaForge, Business Operations Lead (Former Senior Program Manager at Blizzard Esports, co-founder of Day[9]TV)
Ryan Schutter, Lead UX Designer (Former Lead Designer on StarCraft 2)
Joseph Shunk, Lead Client Engineer (Former Gameplay Engineer on StarCraft 2 and Warcraft 3: Reforged)
Austin Hudelson, Lead Server Engineer (Former Server Engineer for StarCraft 2)
In fact, if you look at Frost Giant's page, you'll quickly note that practically every single person listed as part of their team worked on StarCraft 2, with a few Warcraft 3 alums as well. And they've already raised 4.7 million dollars to work on the game, with investors listed on the Frost Giant website including Bitkraft, Riot Games, and Griffin Gaming Partners. Considering the state of RTS games lately — with games like Homeworld 3 being heavily crowdfunded — seeing big investors like these step up to back a company like this would be very surprising, if it wasn't a company so thoroughly stocked with former Blizzard RTS designers. Kevin Dong's work as Co-Op Designer alone should get people's attention, since his work on StarCraft 2's Co-Op play is often listed as one of the best things about that game, and the Co-Op Commanders revitalized SC2 for a great many players.
Quite frankly, if any company has a chance to make — as Frost Giant claims — the next great RTS, it's probably this one. It's felt like Blizzard hasn't really known what to do with its RTS properties lately and with Mike Morhaime over at Dreamhaven now, Blizzard lost one of its biggest champions of the genre and its esports presence. Seeing Frost Giant move into that sphere — especially with Cara LaForge there — might well mean that this is the company to bring back interest in the genre.