When will Diablo 3 Season 21 end? November 8th!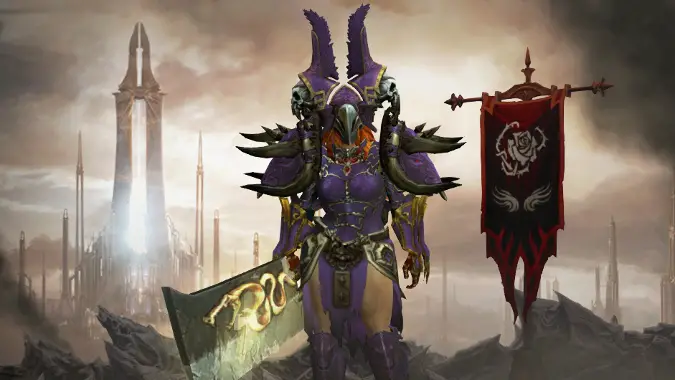 Diablo 3 Season 21 began on July 3rd, and it now appears that we're looking at an end date of November 8 for this notably lengthy Season.
Initially, I sat down with previous Seasons, looked at their start and end dates, and extrapolated an ending date for Season 21 based on that information. Going back to Season 14, and especially the last few Seasons, I'd made an educated guess that Season 21 was going to end on October 11.
However, with the extended two week PTR for Season 22 having started on October 1 and running through October 15, it would be impossible for Season 21 to end that soon. This isn't something wholly unprecedented. PTR activity has delayed the end of a Season and extended its life before. This fit with our more conservative estimate. Then, the PTR end date got pushed back again.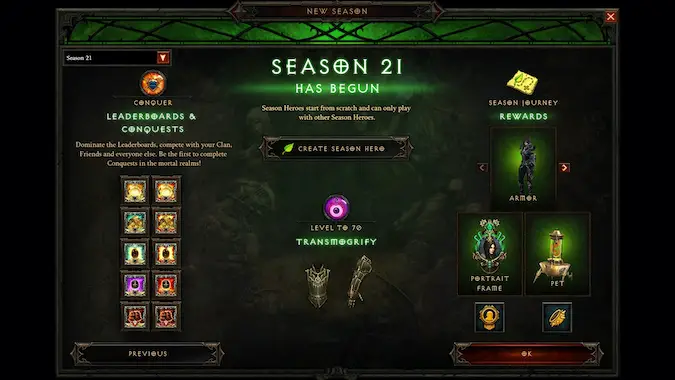 How we got to Seasons' End
Initially, we made a best guess made consulting the length of Seasons since we entered the era of Themed Seasons, assuming that the Season will start on a Friday and end on a Sunday to keep the X weeks, 2 days formula that every Season since Season 13 has had.
With the PTR running until October 15, a length of 16 weeks felt like the best possible outcome early on. I had been comfortable proposing that as the most likely outcome — and therefore proposing an end date for Season 21 of October 25 — but this did not come to pass. Instead, we saw the PTR extended to October 27 and that, combined with this Facebook post means that we will likely be looking at a whopping 18 week Season 21 and an end date of November 8. Over the weekend that Facebook post was the only source with a definitive date — most other Diablo social media and other official sources still stating a simple, "Soon." Now, however, there's an official announcement that November 8 is the end of this season.
I'd been really happy with my proposed date, but time and plans make fools of us all. With this current news November 8 becomes far more likely.
Originally published 6/22/2020. Updated 11/4/2020.