Make some Shredded Chicken with Sriracha Aioli ahead of time to keep you fed during a hectic Shadowlands launch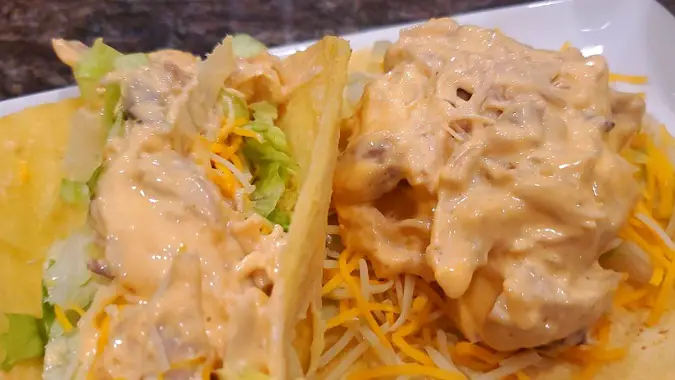 As we get closer to the release of Shadowlands, it helps to have a few meals at the ready so you can give your local pizza delivery people a break to play too. This recipe is easy, tastes amazing, and makes a great make-ahead solution for meal planning — it even be made in advance and frozen for several weeks. One of my personal favorites — it's Shredded Chicken in Sriracha Aioli.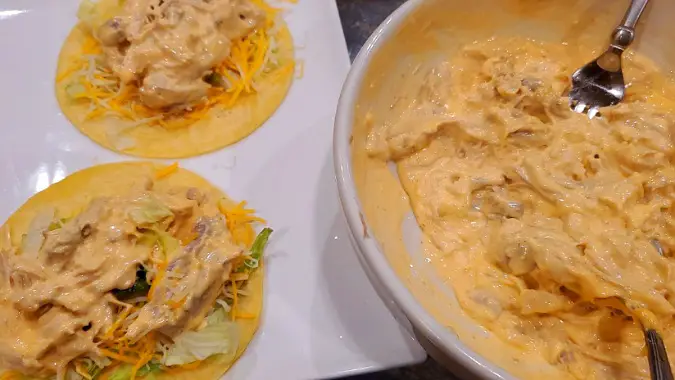 Shredded Chicken with Sriracha Aioli
Ingredients:
2 Lbs. (1K) chicken, either breast or thigh.
1 cup (235 mL)  chicken broth (or water)
1 cup (235 mL) mayonnaise
4 tbsp. sriracha pepper sauce
1 clove garlic (minced)
2 tsp lemon juice
You will also need the following:
Pressure cooker  (or large size pot)
Medium sized bowl
Two forks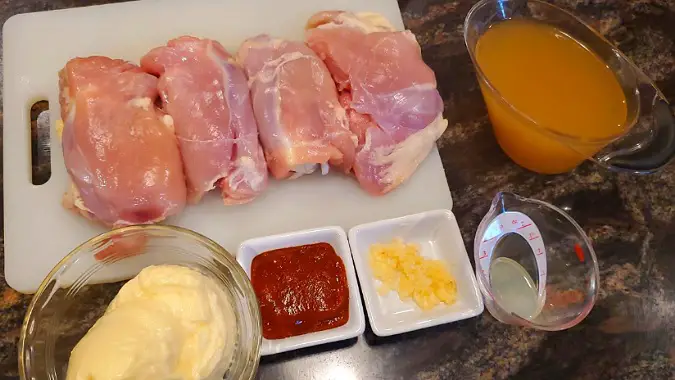 1. Add 1 cup of chicken broth to your pressure cooker. If you do not have chicken broth, you can use water. Add your chicken. If you are using thigh meat — like I have — you will need to remove the skin first, but do not worry about the bone as it will pull right out when you shred the meat. Set your pressure cooker to high and cook for 15 minutes, and let pressure release naturally over 10 minutes.
BUT I DON'T HAVE A PRESSURE COOKER! In a large pot, bring 1 cup of broth and 1 cup of water (or 2 cups of water if you do not have broth) up to a boil. Boil the chicken for 15 minutes.
This is when I would say to play a quick game, but who has time? You have a aioli to make!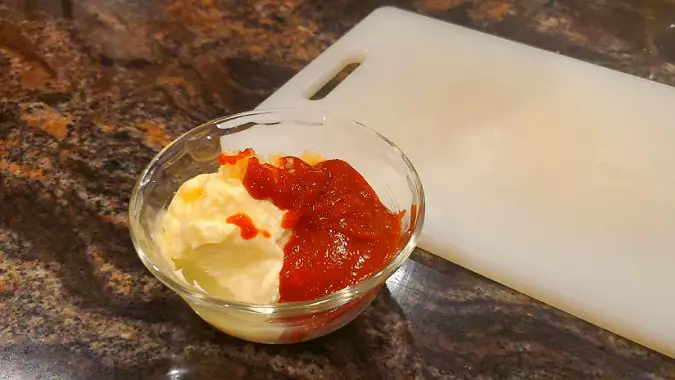 2. Combine the mayonnaise with the sriracha, garlic, and lemon juice. Stir until smooth.
That's it. That's the recipe.
Hey, I said this was easy, but luckily it's also very tasty.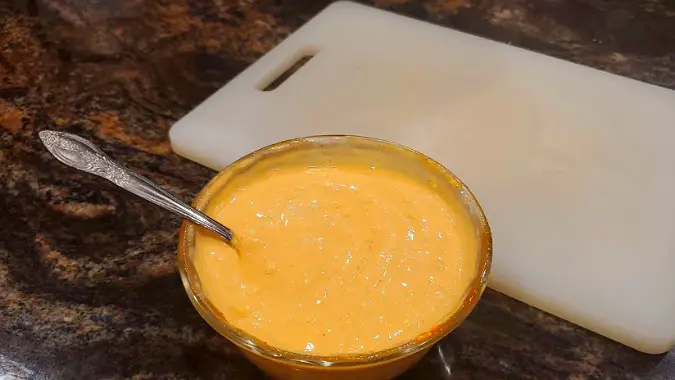 3. When the chicken is done cooking, place into a medium bowl. With your two forks, begin shredding the chicken by pulling it apart. If you used bone-in chicken, you can pick the bones out now as you shred, because they'lll fall right from the meat. When the chicken is shredded to a consistency you like, pour over the sriracha aioli and mix it up.
You're done!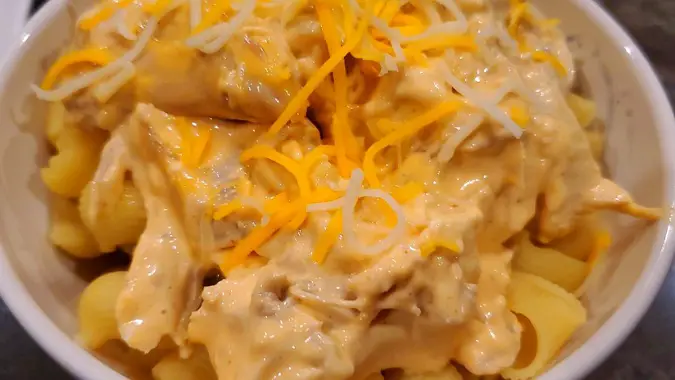 But what does it go on?
What I love about this recipe is the versatility. You can put the chicken on a bun, wrap it up in a tortilla, serve it on pasta or fresh greens, or just eat it with a fork straight from the bowl. It's a taste test. This time around, I put it on tortillas with lettuce and shredded cheese. When I went for seconds — which are practically required — I had it over pasta with a little cheese.
Chicken with Sriracha Aioli is great warm or cold — great news for people who want to make some in advance to nosh while you're trying to grind your way to level cap ASAP. You can even wrap it up and freeze it for meals throughout the week. It'll keep in the fridge for about a week and in the freezer for 3 months.
Don't like chicken? The sauce also tastes amazing on shrimp, roasted cauliflower, or both together.