What little moments in online gaming have made you smile?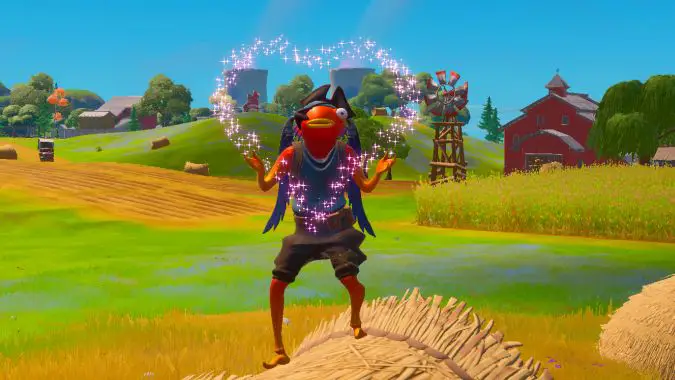 For all the toxicity that can exist in gaming, it's still the source of plenty of wholesome, unexpected moments. Sometimes, a veteran gamer will trade 1 gold to a newbie in WoW and that transaction will blow the newbie's mind. Other times, it's loads of players coming to one location to take joy in doing the same things — mammoth parades in Dalaran, kneeling before an honorable NPC, etc.
Recently, I was playing Fortnite and trying to complete one of the newest weekly challenges. This particular challenge required me to run into a rift that would teleport me high into the sky (they're there so players can essentially re-drop and traverse the map quick). Thing is, the portals disappear shortly after being used. So even though two players can theoretically jump into the same portal, they have to do so within a few seconds of each other.
Anyhow, I was about to jump into one of such portals and I noticed another player running toward it, so I waited. But when the player got there, they started using emotes to thank me, and then we spent a bit of time dancing together (Fortnite can be a weird game, y'all). After jumping into the portal, this player and I stuck together a while longer, helping each other out, tossing out friendly emotes, and, yes, dancing some more. It was a lot of fun!
The other player didn't have to stick around for a while. They didn't have to share items with me or take the time to emote before jumping into the rift. But they did, and in a game where you can't send actual messages to the person jumping around in front of you, it's all the more memorable when someone uses limited communication tools to convey friendliness like this.
So what about you all? What small moments in online gaming have made you smile? What kind gesture has stuck in your memory long after it happened?