How to make the best use of Shadow Clones in Diablo 3 Season 22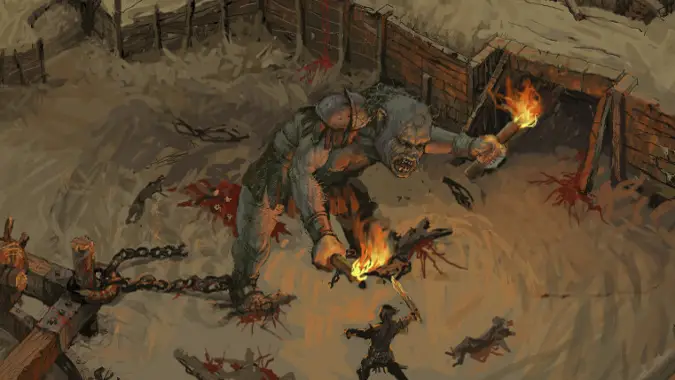 Diablo 3 Season 22, the Shades of the Nephalem, brings with it a new Season Theme this November, and you may be curious about how the Shadow Clones work, how to make best use of them, or what exactly they even are. Well, it's actually one of the easier Season Themes to understand and make use of, even if the explanation of what's happening under the hood can be a bit involved.
The basics of the Shadow Clones you can spawn this Season are really easy. From level 1 all the way up to level 70, you can spawn a Shadow Clone who will appear at the same basic power level as you are once you click a Pylon or Shrine. The Clone lasts for one minute or until you die, whichever comes first. The Clone will have one of three possible talent/ability builds, determined randomly upon spawning and completely outside of your control, and it will use these abilities to attack everything you're currently fighting. The Clone is not under your control. It acts much like any spawned companion in Diablo 3 like the Ancients from Call of the Ancients — it follows you around and attacks what you're attacking.
So while there's a lot of variety in the builds you might get for your Shadow Clone, it's not something you need to worry about, because you don't have any say in what the build is or how it uses those abilities. It shows up once you click on a Shrine or a Pylon, attacks everything around you that needs attacking for a minute or until you die, and then that's it. No mess, no fuss, no strategy on how to use its powers or abilities required. There's no need to worry about how best to use it, because you can't use it any better than anyone else. The only decision you can make — and therefore the only decision you need to worry about — is whether to click on that Pylon or Shrine now, or to try and gather as many mobs as possible before clicking on it.
That decision would be by necessity be a case by case one. If you're in bad shape and you might not make it without the benefit of that Pylon and your Shadow Clone saving your butt? Click it now. If you're ripping things apart and you want to stack your kill streak higher and there's a big pack of demons just down the map from you? Go grab them and run them back up to the Shrine to introduce them to your little friend. It's a remarkably easy Theme to make use of this time around, and it's about the same for every class, so you don't have to worry how it stacks with any gear or abilities you have.
So get out there and step on demon faces with your new Shadowy friend.