What rewards are available for Diablo 3 Season 22?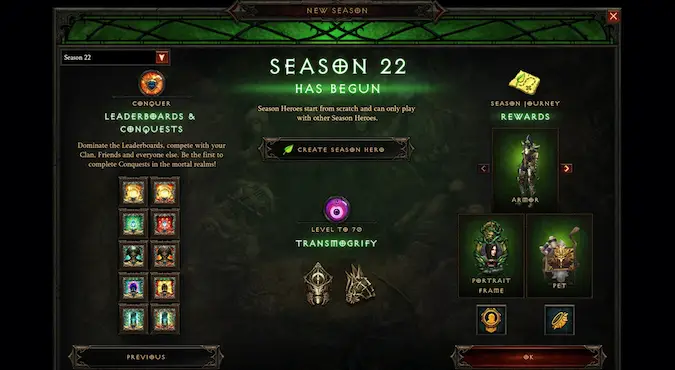 After some bug-related delays, we're finally within striking distance of a new Diablo 3 season. Season 22 will kick off on November 20 with a new collection of rewards and cosmetics. We've already seen how the gameplay will look for the season, now here's the run-down of the upcoming goodies we'll be playing for.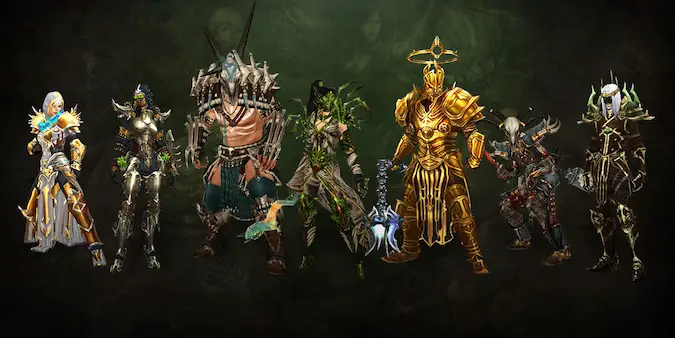 New class sets arrive in Haedrig's Gift
We'll also be getting a fresh rotation of class sets into Haedrig's Gift. For those who haven't delved too deeply into the seasonal experience, completing Chapters 2, 3, and 4 in the Season Journey will reward you with a cache of goodies. Each of these will include a few pieces from a class set. You can only get a single class' gear this way each season, so be sure to open all of the Haedrig's Gift caches on the one character you want to kit out.
This is the first time these sets are appearing in Haedrig's Gift. Here's what the blacksmith's doling out for Season 22:
Barbarian – Horde of the Ninety Savages
Crusader – Aegis of Valor
Demon Hunter – Gears of Dreadlands
Monk – Patterns of Justice
Witch Doctor – Mundunugu's Regalia
Wizard – Typhon's Veil
Necromancer – Masquerade of the Burning Carnival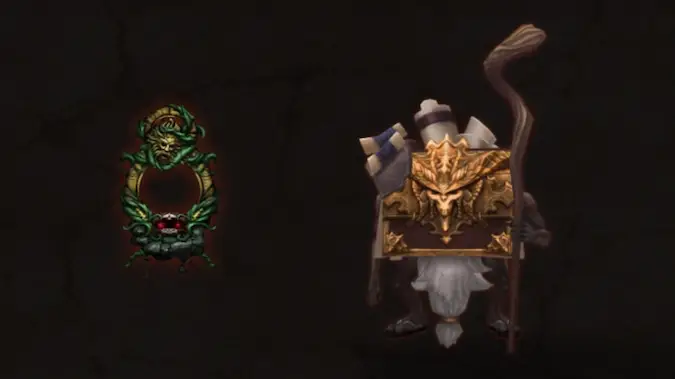 Honor Deckard Cain with a literary new pet
Blizzard has opted to cycle through some older seasonal rewards to give players a second chance at earning old shininess. This time, the throwbacks are from Season 10 — the Black Soulstone portrait and the Loremaster pennant.
The new portrait up for grabs is dubbed Lost Civilization, with green tendrils wrapping around what looks like an door knocker from Atlantis. For those of you looking to fill out a Conqueror Set of armor, the head and shoulder pieces are part of your Season 22 rewards.
The Season 22 pet the Book of Cain. The pets are my favorite part of the Diablo 3 character cosmetics and I love the line they walk between grotesque and hilarious. This anthropomorphized book is a perfect example. I'm pretty sure Deckard was never that muscular, but the beard and staff are good touches. Another win from the art team!
Originally published 11/10/2020. Updated 11/17/2020.