Ubisoft's newly announced, open-world Star Wars game could tell any story it wants — and that has me very excited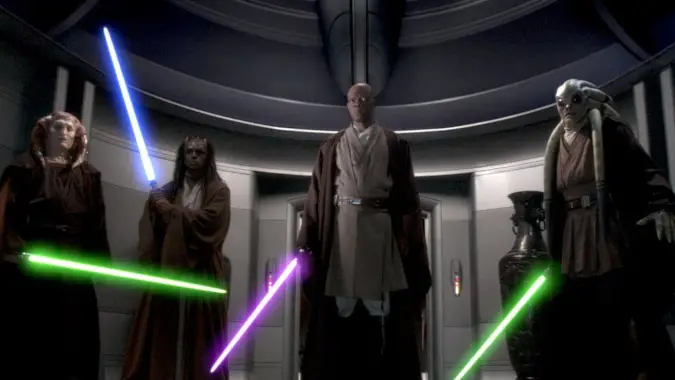 In 2015, there was a lot you could have told me about 2021 that I wouldn't have believed. One of the least terrifying (but potentially most believable) of those things is that Ubisoft would announce they are making an open-world Star Wars game. And yet here we are, it's 2021, and Ubisoft is quite possibly the world's leader in big, open-world games, having made three of the best — Assassin's Creed Origin, Assassin's Creed Odyssey, and Assassin's Creed Valhalla, all of which took elements from open-world RPGs like the Witcher series and Skyrim and ran hard with them.
We are excited to announce we are working with @LucasfilmGames to develop a brand-new, story-driven, open world Star Wars adventure! pic.twitter.com/IcwIfVs6gy

— Ubisoft (@Ubisoft) January 13, 2021
What other games has Massive Entertainment made?
The particular studio in question, Massive Entertainment, are known for their work on games like FarCry 3 and The Division series, based on Tom Clancy's work. They're already working on a game set in the world of James Cameron's Avatar movies — likely to coincide with the sequels, which were delayed due to the COVID-19 pandemic — which promises to allow players to explore Pandora. Now, alongside Lucasfilm Games (which is, of course, wholly owned by Disney) they'll be working on a game with that same kind of scale but set in the Star Wars universe. Frankly, I'm very curious to see what Massive does with the property.
Will it be set in the era following the Skywalker Saga, during any period of those nine films, or perhaps during the High Republic era that they announced last year? I have no idea. But I do know that Ubisoft has been expanding into genres that other publishers seem to be leaving fallow in the past few years, and Massive seem very good at crafting large, complex worlds for players to explore. FarCry 3 is one of the best received games in that series, and if Massively can achieve a success here similar to that which Respawn saw with Jedi Fallen Order it will be a pretty big feather in Ubisoft's cap.
Lucasfilm specifically called out Ubisoft's ability to create immersive worlds in the announcement, so I'm hoping we'll see something along the lines of Odyssey or Valhalla here, even though those games were made by Ubisoft Quebec and Ubisoft Montreal, not Massive. Still, Massive has the pedigree to do an amazing job here — I'm definitely excited to see the possibilities. If Ubisoft can deliver on their claim that this is the beginning of a long term collaboration with Disney and Lucasfilm, I may end up playing in a galaxy far far away for a long, long time.