We're kicking off all-new Blizzard Watch D&D campaign — join us on Saturday to listen live!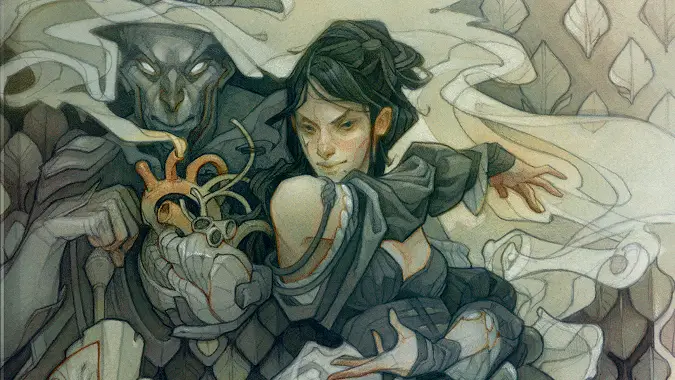 The new year means Team Blizzard Watch is kicking off a new D&D campaign! The game starts tomorrow, Saturday, January 16, at 2:30PM Central. You can join us live on Twitch at game time, or catch up with the podcast later. It's sure to be a good time.
Joe Perez be DMing a game set in Otherweald, a nexus point that bridges many realms. We'll be starting our adventures in the city of High Gate, the major trading hub for the Free Lands, which has one of the region's only docks that caters to land, sea, and air. As one of the largest cities in the region, High Gate is a cultural hub for religion and the arts. And it's the perfect place for a mismatched crew of adventurers to run into each other.
Our party is mostly playing subclasses from the new Tasha's Cauldron of Everything sourcebook, which is full of the weird and the wonderful. Our cast includes:
In a future session, Cory and Anne will be joining the game. While I don't know what Anne will play, Cory sent this hint as to his character's identity. I am eager to hear your guesses.
For those of you who want to know what happens in our other campaign, which ended on a cliffhanger, don't fear! We'll be continuing that game in the future — we're just taking a break for now to do something new and let Matt enjoy playing rather than DMing. If you haven't listened, you can catch up on the campaign while you wait for this weekend's game.
But whether you were a fan of the old series or not, please join us on Saturday at 2:30PM Central on Twitch for our new campaign kick-off! I hope to see you (virtually) there.