WoW
Jan 27, 2021 4:00 pm CT
Covenant Pets are super cute… but you have to be in the Covenant to summon or pet battle with them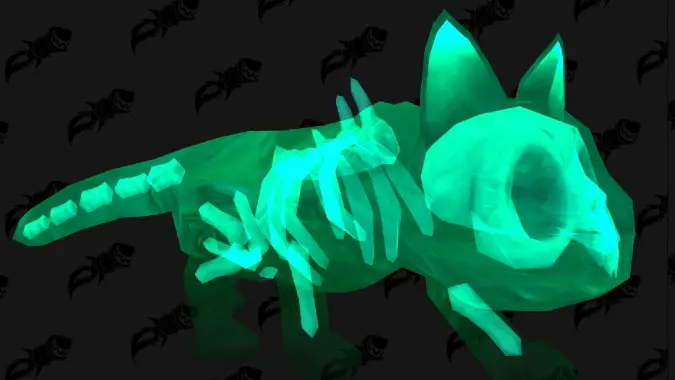 We finally hit Renown 27, letting us purchase — for Anima and Grateful Offerings — some of the cutest pets that Shadowlands has to offer (I'm particular fond of Sinheart, myself). Awesome, go us! But if you glanced at the title of this article before you started to read it, you realize now there's a catch: your character must be in that Covenant to do anything with that pet.
To quote Douglas Adams, "this has made a lot of people very angry and been widely regarded as a bad move."
If you're not in the correct Covenant, you cannot summon a pet or add it to your pet battle team for the same reason that an Alliance player can't summon the Argent Grunt: you're simply not eligible to do so. You can't get around it either — if you swap to your Necrolord alt in order to add Jiggles to your battle team, and then swap to a toon in a different Covenant, starting a battle gives you a "Pet in slot X can't battle" error.
Fortunately, your inability to add it to your team doesn't extend to removing it, so if you accidently have it on your pet battle team while on a different Covenant toon, you can swap it out. That's pretty much the only positive news I have in this post.
I understand why Blizzard did this — for the flavor and immersion of the Covenant choices. I can't help but think this was the totally wrong call though, as pet battles are its own game and restricting which pet you can summon to do battle undermines all the work the players do to craft teams for challenges. If it turns out Ruffle is the key piece to a strategy, you're essentially forcing pet battlers to choose the Kyrian Covenant to use it, and that's a bad look.
The easiest fix would be to prevent adding the Covenant-only pets to a pet battle team as has been done with other companions, and then if — hopefully — after Shadowlands any Covenant can summon it, then they make it pet battle eligible. In an expansion where Covenant choice already has too much imbalance in aspects such as the Adventure Table and Soulbinds, denying access to cute companions is another arrow in the quiver of Covenant complaints.