Shadowlands receives GLAAD Media Awards nomination for trans and queer representation in video games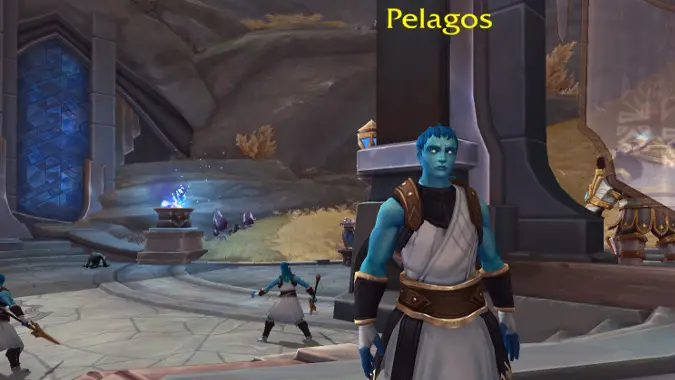 Video games have been grappling with an ongoing reckoning over representation. The industry still has a lot of work to be done both on-screen and in their real-world hiring, but given the long road to meaningful change, it's important to recognize the positive achievements as well as calling out the problems.
GLAAD marks some of those positive achievements with its Annual Media Awards. This year, the organization presented ten nominees for outstanding video game, honoring titles that provided "fair, accurate, and inclusive representations of the lesbian, gay, bisexual, transgender, and queer community and the issues that affect LGBTQ peoples' lives."
World of Warcraft Shadowlands received a nomination for bringing a broader representation of gender and sexuality to its cast. The announcement highlighted the transgender character Pelagos, voiced by trans actor Elliot Fletcher. Pelagos is one of the central characters for the Kyrian Covenant, and he's one of players' options for a soulbind in that faction. Blizzard also updated Pelagos to use he/him pronouns rather than they/them over the course of the Shadowlands alpha in response to player feedback about what would be most respectful for a trans character.
But Pelagos wasn't the only thing Blizzard was praised for. The Night Fae storyline and the companion WoW novel Shadows Rising were also cited as giving more visibility to queer couples. And in this expansion, Blizzard removed the fee for swapping a player model's gender, which GLAAD said was a benefit for trans players who want their character to match their own identity.
The other nine nominees run the gamut from blockbuster releases from Ubisoft to the indie sensation Hades (which a lot of the Blizzard Watch staff has been raving about). Here is the full list of nominees:
Assassin's Creed Valhalla
Borderlands 3: Guns, Love, and Tentacles
Bugsnax
Hades
If Found…
Ikenfell
Immortals Fenyx Rising
Tell Me Why
The Last of Us Part 2
World of Warcraft Shadowlands
If you're looking for a game with queer representation, check out one of the above.