With no Overwatch 2 in 2021, is the current game doomed to a dead year?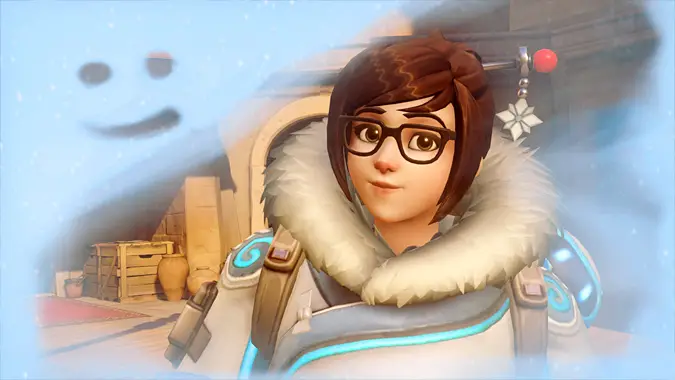 The world could always use more heroes, but alas, Overwatch players won't be getting any new ones for awhile. Blizzard has officially stated that Overwatch 2 will not launch during 2021. That means the current game will likely spend another full year maintaining the current status quo.
Announcements like that will always leave some players hand-wringing that the game is dead. I'd advise those people to, in the wise words of Mei, chill out. Overwatch isn't dead. It's just hibernating.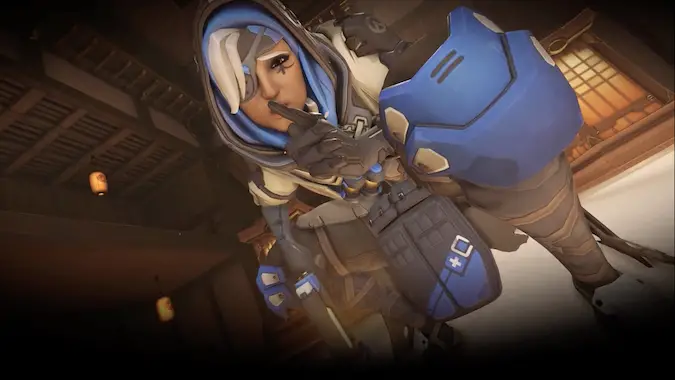 A quiet final chapter is the norm for Blizzard
While we heave a collective sigh in disappointment, those of us who have been around the block a few times with this company shouldn't really be all that surprised that Overwatch is going to be quiet ahead of the surge of a sequel. That's how Blizzard has handled pretty much every other franchise.
Let's be honest, we've been in a years-long lull waiting for a new chapter of Diablo. At the close of a season, Hearthstone players are done with deckbuilding and stick with the same meta-winning drafts they've assembled, going through the same well-established steps in every match. And in World of Warcraft, we're always chomping at the bit with boredom while things slow down ahead of pre-patch launches for expansions. The raids have been done, the reputation has been ground up, the gear is as maxed out as we want.
The waiting might feel harder for Overwatch players who are used to having a late-game grind in other Blizzard titles. Overwatch doesn't have the same push of an RPG to continue min-maxing and fine-tuning that can keep players returning to WoW and Diablo. It's more like Hearthstone, a fresh grind to top the ladder with your skill ranking for Competitive players. Beyond that, Overwatch's only updates are minor, either unlocking new skins or getting an ever-shinier portrait frame.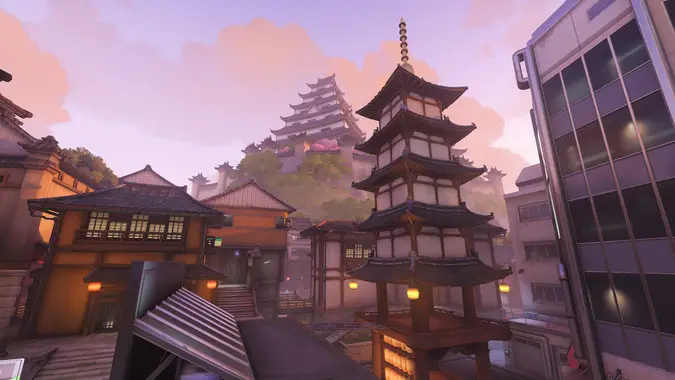 So what might happen in-game this year?
The game may not be getting the big overhaul in 2021, but that doesn't mean Overwatch will be static. The changes will just be happening in areas that don't usually get a spotlight. In other words, not in Competitive.
One of the key changes forthcoming with Overwatch 2 is the addition of more PVE content, which is only a seasonal feature in the current game. Expect those events to be a little wider in scope and a little more experimental in the next 12 months. For instance, the Halloween Terror event in 2020 added a new wrinkle of some difficult bonus challenges in the Junkenstein's Revenge mode. I think all the PVE modes will get a similar treatment in 2021. That will give Blizzard player reactions and data that will help them balance those parts in Overwatch 2.
It's not just the seasonal events that are likely helping the team prototyping Overwatch 2 with the live game. Hero balance changes are cycling through Experimental Mode at a rapid rate; those could be helping inform how the designers approach the replayable hero missions and their progression systems. I think Kanezaka is one of the coolest new maps they've added, for any mode, and I think there will be a few more of those smaller scale settings added this year.
Most exciting, there's already been one new Arcade mode added this year. The Lunar New Year event added a Bounty Hunter brawl that will be a permanent addition to the Arcade rotation. And at the close of 2020, the Winter Wonderland event introduced a Freeze Tag mode. Even though that was only a temporary addition, it's reassuring to see that the designers are still exploring new ideas for alternate modes. I'm hoping at least one more might pop up in 2021.
I think we'll continue seeing Blizzard mostly stick with that type of small addition to the game this year. They may not seem like much to the audience now, but those minor developments could go into making Overwatch 2 even better in the long run. The more Blizzard gets to tinker and play with its own core game mechanics, the better the PVE content will be in the sequel and the better new modes will be at launch.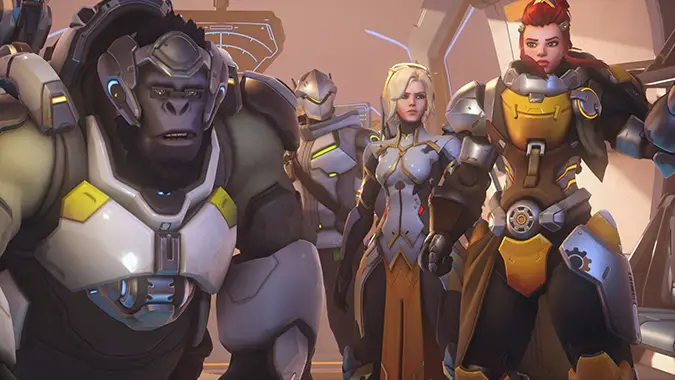 BlizzConline will set the tone for 2021
The news of a release date beyond 2021 came shortly before BlizzConline. Fans probably continued their spirals of depression at the sight of only a few Overwatch panels, and nary a deep dive on the team shooter to be seen. But again, take your cues from Mei. The way Blizzard leadership talk about Overwatch during the event will give us some better cues about what to expect in the coming year.
I don't expect anyone to surprise us with an actual release date for Overwatch 2, but I do think there will be some discussion about the state of the game during the Opening Ceremony presentation. Blizzard has heard the frustration from the community, they know people want Overwatch 2 as soon as possible, and I'm sure the BlizzConline platform is the time for Jeff Kaplan and his colleagues to talk directly to the player base.
The messaging might be the usual, and completely understandable line, that Overwatch is still a high priority and they want to take the time to get it right. The old Blizzard "soon" will certainly get trotted out. Or they might be more explicit with a rough schedule of what minor content updates will be showing up and when, since some certainty would help allay player concerns.
But remember: we're not worried. We're chill. Because a quiet year for Overwatch may yield some surprising benefits for the community.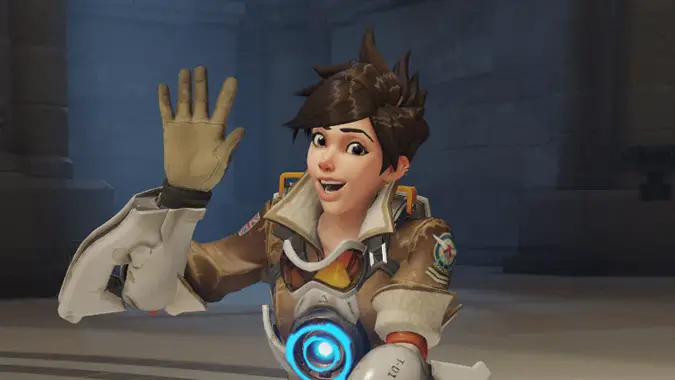 It's a great time to be a casual player
For the past several years, it has felt like Blizzard has been tuning Overwatch's gameplay to the needs and wants of its most hardcore players. Those are the people I suspect will be saddest at the long wait and the ones who are most vocally complaining about the delay.
A few months back, I asked Blizzard Watch readers how much time they spend playing Overwatch outside of the seasonal events, and the consistent answer was "little to none." For the people who stopped playing because they feel that the game has become stagnant, I imagine the quiet pace of new content will further dissuade you from queueing up. But for those who stopped because they have felt alienated by too many try-hards, too many people who value SR over fun, then honestly it's not the worst thing that Overwatch is taking its leisurely time.
The Arcade is where all the fun tinkering is happening. There's no role queue. Voice comms are rare or unnecessary. The Quick Play Classic games feel lower stakes, and modes like Mystery Heroes or Total Mayhem or the new Bounty Hunter get back to the heart of what made Overwatch so thrilling at launch: they're zany, frenetic, and flat-out funny.
There's a video I think back to a lot from the early days of the game that sadly seems to have been lost in the internet ether. After a lot of giggling and prodding and luck, all twelve players loaded in as Mercy. They didn't even bother playing the match. They floated around, boosting each other to create a chain of beams that looked almost like an infinity symbol, howling with laughter and spamming emotes.
Once upon a time, that was the kind of weird, unexpected joy you could regularly experience playing Overwatch. My hope is that this year might let those of us who miss it to find that joy again.