Diablo Immortal will be released this year but don't expect Overwatch 2 or Diablo 4 before 2022, according to Activision-Blizzard earnings call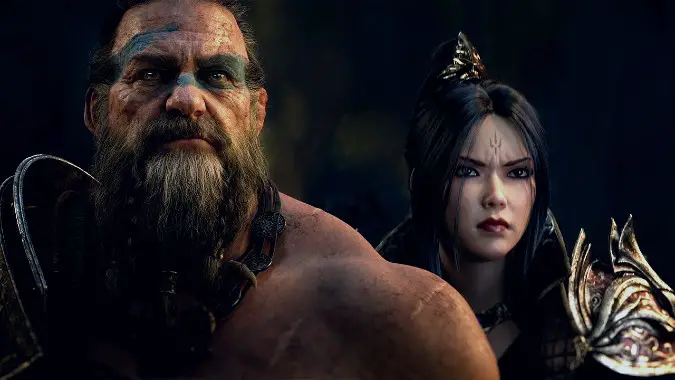 If you've been holding on to hope that we'd get an announcement at the upcoming BlizzConline about a 2021 release for Overwatch 2 or Diablo 4, well, the latest Activision-Blizzard investor report has a bit of bad news for you: neither title is expected this year. But there is good news about Diablo Immortal, namely that it will be launching later this year.
Honestly, it was never very likely that Diablo 4 would be launching this year. While the game is still being worked on, they've recently started a hiring push for it, with Diablo Executive Producer Rod Fergusson making this Twitter post drawing attention to how they're ramping up the Diablo 4 team. Bringing in new people right now made the idea of a 2021 release for the game seem extremely unlikely.
Come on! You know you wanna! Even if it's just so you can say things like "I'll see you in Hell!" when saying goodbye to your coworkers for the day. Downside is that you may end up talking to me at some point. https://t.co/rkAN2Ypdtg

— Rod Fergusson (@RodFergusson) February 4, 2021
However, we've heard a lot less about Overwatch 2 and its progress since its BlizzCon 2019 announcement, and so we had a bit more hope that the game might be in a release state — or closer to it than Diablo 4. But it's also not on the docket for this year. J. Allen Brack said that Overwatch 2 recently passed a major internal testing milestone, but it's not ready for release this year.
Right now, both Overwatch 2 and Diablo 4 seem to be planned for 2022 release dates, but we have no further dates or details.
It makes sense to be up front about this now, because getting player hopes up leads to pressure to release the game ahead of schedule and that leads problems, such as the supposedly rushed launch of Warcraft 3 Reforged and, if you're paying attention to other companies, the troubled launch of Cyberpunk 2077.
I'm interested that Diablo Immortal finally has a firm this game will come out this year on an investor call. That's a strong commitment to getting the game out since the investors are the ones paying the bills and there are all sorts of legal reasons why you don't commit to something on an earnings call if you can't deliver it. And that's also the reason why Activision-Blizzard wants to be up front about Overwatch 2 and Diablo 4 not coming this year, really.
But we're certain to get news about all of these franchises at BlizzConline. How are is the growing Diablo team going to move forward on Diablo 4? They kept it vague in the investor call, but what Overwatch 2 news can they share with us? All this earnings call tells us for certain is that these games aren't releasing this year — but doesn't tell us how far along they are. The Diablo team has been good about giving quarterly game updates, but Overwatch fans have been waiting over a year now for more news about the game and its future.
Hopefully BlizzConline will provide both. We'll be tuning in on February 19 to see just what Blizzard has to tell us about Diablo Immortal, Diablo 4, and Overwatch 2.