The Queue: You thought it was Liz, but it is me, Kalcheus!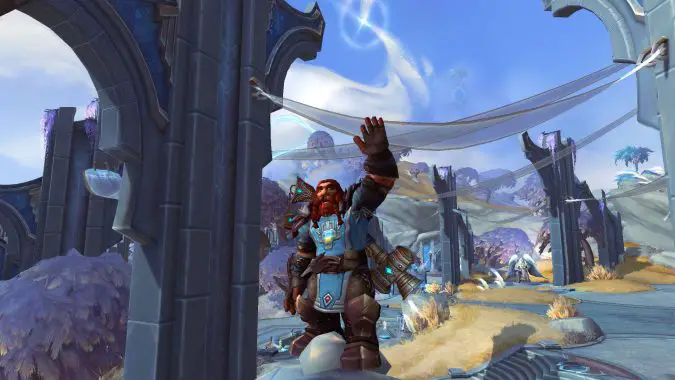 Happy BlizzConline everybody! Everyone here at Blizzard Watch is as busy as Greatfather Winter's Goblins on the solstice, so I volunteered to take care of the Queue today. Since this is my first time writing it I'm going to answer only the finest questions because there's a 50/50 chance that they never let me do this again.
---
ENO STARTS US OFF WITH SOMETHING TO PONDER ABOUT DEMONS AND ANGELS
What Diablo 4 reveals would absolutely floor you?
There's a certain predictability to the Diablo franchise that makes this question both easy and hard. Easy, because all I have to do is come up with something only slightly odd and it becomes shocking, but also hard because deviation from the formula is so rare it's tempting to dismiss even slightly odd possibilities as very unlikely.
That said, I've narrowed it down to three things:
Leah returns. Not that I don't expect to ever see her again, but revealing her presence this early would hype up the game for me.
Playable demons/angels. This is something that seems unlikely on the surface, as the Diablo games are so wedded to their characters and classes, but with the direction modern game story-telling has gone of late it wouldn't surprise me if we had an option to see a different point-of-view of our actions.
It was all a lie, the game will be releasing in 2021.
That last one is pretty much impossible but it would absolutely floor me.
---
SPEAKING OF THE UNDERWORLD, RED ASKS ME A QUESTION ABOUT HADES
Q4TQ: Why does Asterius put up with Theseus' crap?
If you've played Hades for any amount of time you've very likely encountered Theseus and his minotaur friend Asterius. You also likely want to punch Theseus in the face. Repeatedly.
Why does Asterius put up with the man who killed him? Probably because sometimes a bond forms between opponents, where mutual respect turns opposition into collaboration, and sometimes even affection.
Or maybe Asterius doesn't mind getting beat up if it means he gets to see Theseus beat up as well.
---
RED THEN HELPS ME SEGUE INTO SOME WORLD OF WARCRAFT QUESTIONS
Q4TQ: which dead character would you love to meet in 9.1, and why?
This one is easy: Dark Iron Dwarf Emperor Dagran Thaurissan, the beloved dead husband of Moira Bronzebeard Thaurissan.
This isn't just about my typical love of Dwarves, however. Dagran was a major political force in the Eastern Kingdoms for an extended period of time and with all that has happened both in Blackrock Mountain and with the Dark Iron dwarves it'd be interesting to get his take on events. What would his thoughts be on the end of Nefarian and Ragnaros? How would he feel about Moira's role in the Alliance, or of her reconciliation with Magni? There's a lot to plumb there and it'd be fascinating to get the time to catch him up on current events and hear what he thinks.
---
RETPALLYJIL MAKES ME THINK ABOUT COVENANTS FOR A BIT
This one is a toughie for me, as even though I've completed all four Campaigns, my favorite NPCs tend to be ones we knew already from Azeroth, and it's lazy to answer "Draka is the best Necrolord" since she was also my favorite Horde NPC in Warlords of Draenor (although it's a different Draka. Sorta.)
So narrowing my list to NPCs that are new to the game in Shadowlands my favorites are:
---
DUTRIMI TALKS GEM SOCKETS
QftQ: Do you think we will get the laestrite socket to add gems to gear in 9.1?
Game Director Ion Hazzikostas has already told us that you will not be able to use the sockets Ve'nari currently sells on gear added in 9.1, ostensibly to discourage people from farming Stygia in advance of that patch. What it will be replaced with is currently not known, and your guess is as good as mine.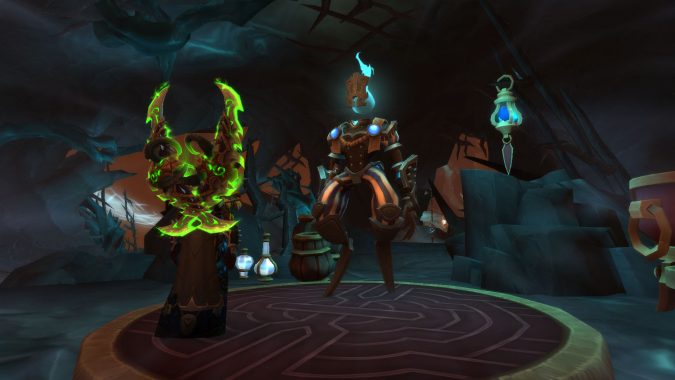 ---
SPEAKING OF VE'NARI, FUZZYBUNNY HAS A QUESTION
Q4tQ: Can my Priest not use the transports that my Warrior set up by buying items from Ve'nari to zip around The Maw because she doesn't have the Rep? I had thought those particular items were account-wide?
Unfortunately, it's only Torghast unlock items that Ve'nari sells that are accountwide. My guess is that Blizzard wanted to make Torghast more accessible to alts because of the necessity of Legendaries, but was ok with the Maw being an individual experience for each character.
Ok, that's a wrap on my first ever Queue, I hope I didn't disappoint y'all too much. Be sure to leave questions as we should be running special weekend editions of the queue in celebration of BlizzConline! Liz's note: we may be running weekend additions of the Queue if any of us are not exhausted tomorrow. If you need info on how to watch it, check out this post here. Stay warm, stay safe, and enjoy all the panels this weekend!