Changes to the Hearthstone Reward Track will give players rewards more often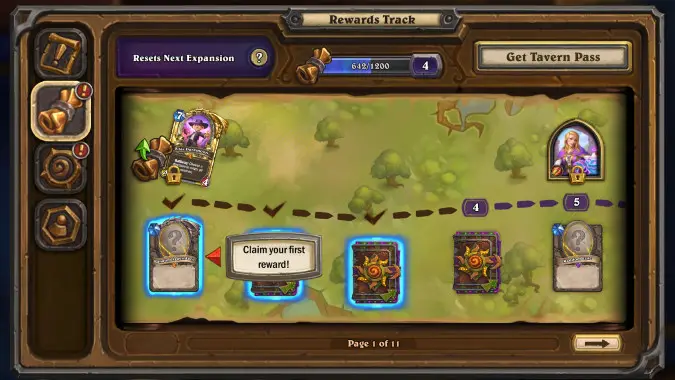 Hearthstone's Darkmoon Faire expansion included a major change to the way players earn in-game gold. Dubbed the Reward Track, this structure replaced the game's daily quests and simple 10 gold for three wins system that had existed since the game's inception. The initial player reaction was less than positive and players felt the system's design made some major missteps, offering fewer rewards for more effort.
The chief issue was how long it took players to earn rewards, especially in the latter part of the Track. Levels 36 to 40 became known as the desert, partially because of the desert themed background on the Reward Track screen, but also because that's when the Reward Track really slowed down. It felt like you were slogging through a desert before you saw your next bit of gold. And it only got worse the higher in levels you went.
The developers heard the feedback and during the Hearthstone Q&A at BlizzcOnline, Game Director Ben Lee announced that the Reward Track will give rewards more often, but it won't give more rewards.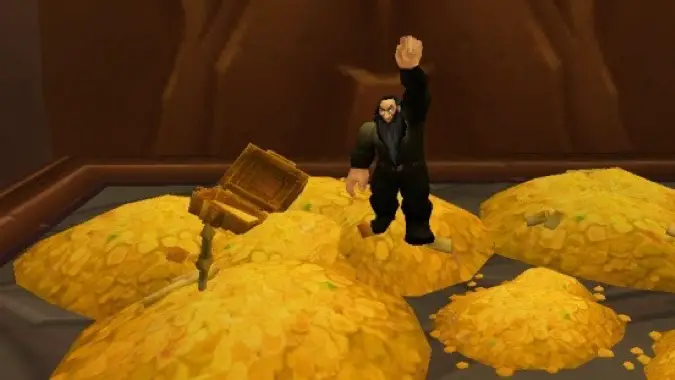 For example, in the current system leveling from 48 to 49  takes 5,000 XP. Completing a daily quest rewards around 1,000 XP, so you're looking at almost 5 days between rewards. Under the new system, that amount will be cut in half. It will only take 2500 XP to go from level 48 to 49, which should take about two-and-a-half days. They will apply this fifty percent reduction in experience points required across all the levels of the Rewards Track.
This will also affect the rewards themselves. Currently, you get 300 gold for achieving level 49. That amount will also be cut in half, so under the new system, level 49 will award 150 gold. The maximum level of the Reward Track is also increasing from 50 to 100, so completing the track will still grant the same amount of rewards.
The key idea is to give players that Skinner's Box endorphin hit more often. It should make every quest feel more meaningful, even if the ultimate amount of gold is ultimately staying the same. These changes still don't address other issues with the Reward Track, like that players earn less gold than before — particularly free-to-play players — or that the progression system favors Constructed play. Hopefully we'll keep seeing improvements to this mode moving forward.