What is cross-progression in Diablo, and how is it different from cross-play?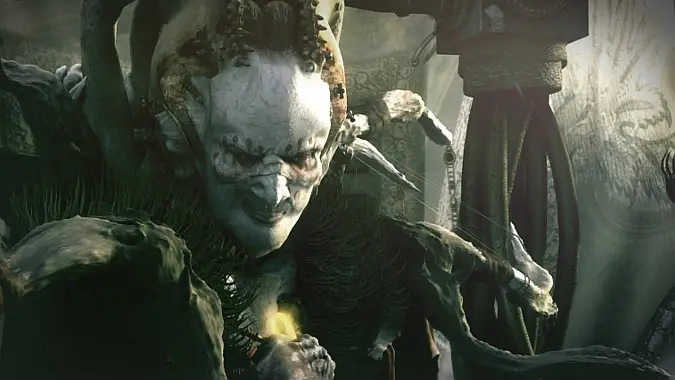 If you've been watching BlizzConline (or reading about it), you've probably heard mention of cross-progression, a feature you'll find in both Diablo 2: Resurrected and Diablo 4. It's a feature we've seen in other games — Assassin's Creed: Valhalla has it, for example — but it's new to the Diablo franchise.
But if you aren't familiar with the term, you may have some questions. What does cross-progression mean? Is it the same as cross-play? Well, here come some answers.
What is cross-progression?
Cross-progression basically means that Diablo 2: Resurrected and Diablo 4 can play the exact same character/save on multiple platforms. The Blizzard version will link saves to your Battle.net account so that you can save your game while playing upstairs on your Switch, then go down to the living room and pick up where you left off on your PlayStation, and then after saving the game there you could later load up that exact same save on your computer. These saves will be online saves — Resurrected will have both online and offline save options, so make sure you save the game you want to continue as an online one so other platforms can access it.
You'll be using the Battle.net app to launch games on PC, so you won't really have to worry about linking those saves to your account. But on consoles you'll be asked to do so if you want to use cross-progression.
How is cross-progression different from cross-play?
Cross-progression just means being able to progress in the game across multiple platforms. It means that your version of your Resurrected Barbarian's playthrough can be shared between your PC, your Nintendo Switch, your Xbox Series X and even your PlayStation. It doesn't include the ability to, as an example, get into a multiplayer group with people on a different platform. Diablo 4 is aiming to have both cross-progression and cross-play, but Diablo 2: Resurrected will not have cross-play — if you want to group with other players, you will need to be using the same platform as them, at least at the current time.
There are enough differences in the way that PC and consoles will ultimately run the game — most consoles lack a keyboard and mouse, for example — that it isn't a trivial undertaking to make cross-play work. Since Resurrected is taking a game that has never been on consoles before and is porting it to multiple ones with significant differences in their design and function, getting cross-progression to work has probably already been a small miracle.
If my Resurrected saves are online, do I need an internet connection to play?
No, you do not. The game will use your console or PC's internet connection to verify that people aren't abusing cheats or other hacks to, for example, dupe items, but in terms of how you want to play the game you do not need to always be online, or have all of your saves online. You can decide to specifically save a game in online mode so it can be used for cross-progression, or to keep all your saves confined to your hard drive. It's up to you.
So there you have it, how cross-progression is going to work in the latest Diablo games.