When will Diablo 3 Season 23 start? April 2!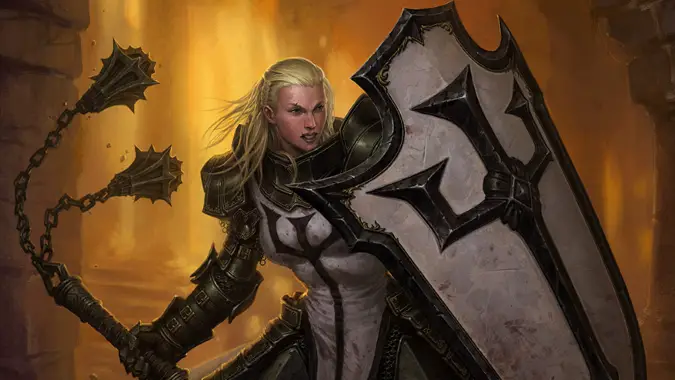 It's official: Diablo 3 Season 23 will start on April 2, just five days after Season 22 ends on March 28. While a rapid turnaround, this falls in line with how the Diablo team has handled longer seasons — like Season 22 — by leaving a very short gap between Seasons. I'd predicted either April 2 or April 9 launch for Season 23, and while I though we'd get the full 12 day break between Seasons, it turned out that Blizzard wants to get the Season to us sooner.
Season 23 will start on April 2, 2021, at:
5PM Pacific in the Americas
5PM Central European Time in Europe
5PM KST in Asia
Season 23 will feature the new the Disciples of Sanctuary system, giving followers an expanded set of gearing options. Instead of just a couple of gear slots to fill, our followers will now be able to equip full sets of items, and even grant players various Legendary and set bonuses based on how we gear them up, using the Emanate ability.
While the follower changes are replacing the theme for Season 23 — that's right, this Season has no thematic ability or bonuses — it should be pointed out that these changes are permanent in Diablo 3. Follower gear isn't limited to Season 23, and it isn't only for Seasonal play: instead, it's added to the functionality of the base game as a permanent feature. So even if you don't participate in Diablo 3's Seasons — or if you just want to enjoy them on one of your current, non-seasonal characters — you'll see these changes.
The five day turnaround between the end of Season 22 and the start of Season 23 means we'll get to play with these changes before the end of next week: patch 2.7.0, which includes Follower gear updates, is launching on March 30, and you'll be able to access the new systems immediately. Hopefully the Emanate ability will get a more broad list of powers it works with, as of now, it's not terribly impressive.
But why take my word for it? On April 2, you can find out for yourself.
Updated 3/22/2021