No, Diablo 3's Season 23 won't have a theme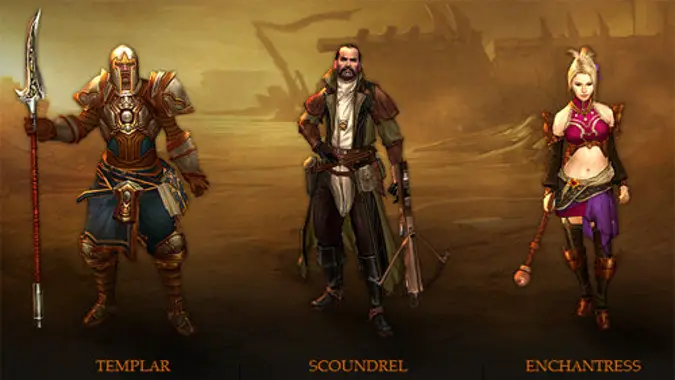 So we're all waiting for Diablo 3 patch 2.7.0, which is still on the PTR and we have no current idea when it will be considered fully tested. The emphasis this season is on followers, with a thorough change to the system of how followers are geared up and the role they play in the game, and this had us wondering — we haven't seen or heard anything on the PTR about a theme for Season 23 as yet. What will the Season theme be? Is it going to be on the PTR in a later release? In revamping followers, will we finally have the option to make Kormac a llama?
Our friendly neighborhood Mitch went to Twitter and asked the Diablo account for more information. Adam Fletcher, the Community Development Lead for Diablo answered with a resounding no, this is it. 
Followers is the main focus for this season. So not a typical seasonal theme but a massive rework on a core system that will carry over going forward.

— Adam Fletcher 💙 (@PezRadar) March 5, 2021
Now, I can understand the logic — we've had themed Seasons going back to Season 14, but that means we had 13 theme-less Seasons before that. While Seasons have been incredibly popular they're also not exactly easy to develop, with there being significant effort to get the last couple of Seasons right. Season 20 was one where players wanted the buff to be permanent, for example, while Season 21 had fits and starts and in general wasn't a hit with the playerbase. And the past few Seasons have seen gimmicks like the return of double Treasure Goblins which were amazing but also were definitely attempts to keep players interested in Seasons that weren't hitting as well as Blizzard may have liked for whatever reason.
So it makes a certain amount of sense that they'd want to focus all of their development on the new, extremely reworked system for followers, which allows the player to get the benefit of items that the followers wear for example, which in a way hearkens back to that Kanai's Cube power from Season 20 everyone wanted to keep so badly. It's not limited to the Season, and so it's not really fitting to make it the Season's theme as such.
I admit that I'm a trifle disappointed with this. though. Themed Seasons have been a highlight of Diablo 3 for me since they were introduced back in Season 14, back in 2018. I'm very excited for the new Follower system, don't mistake me, but I do wish there was a Season theme as well for Season 23.