Zach Snyder's Justice League is like a unicorn wearing spats: compelling, surprising, and unlikely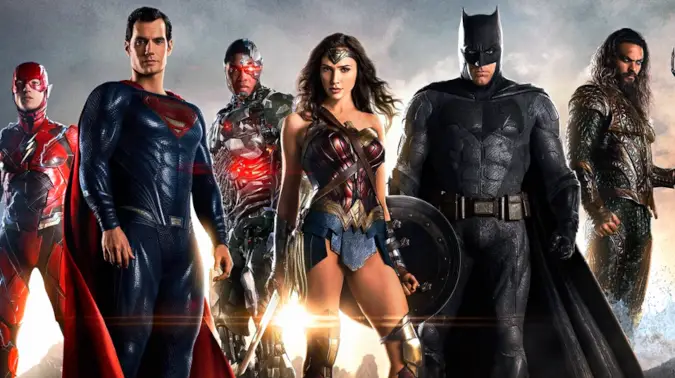 There have been 'director's cut' movies released before. Heck, the Snyder Cut isn't even the first time Superman has been in a director's cut — Richard Donner's version of Superman 2 was released in 2006, restoring the director's original vision for the movie. But that was some 26 years after the release of Superman 2, whereas the Snyder Cut of Justice League is roughly four to five years after the original theatrical release of Justice League.
Whether you liked the theatrical release of Justice League or not — I did, but I'm aware I was in the minority there, and even for me it was merely a good movie, not a great one — it's fascinating to see Warner Brothers give Zach Snyder another seventy million dollars to complete his version of the movie.
You read that right. The visual effects on Zach Snyder's Justice League cost $70 million. For a director's cut that is primarily going to be seen on HBO's new streaming service, that's pretty wild.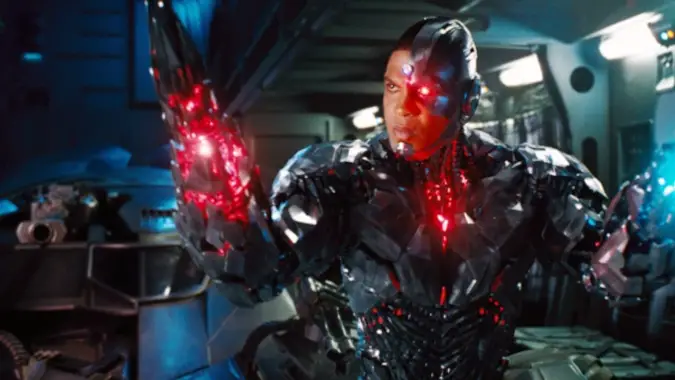 How was a Director's Cut like this even possible?
There are differences between Donner's situation and Snyder's. For one, Donner was fired from Superman 2, while Snyder left Justice League after his daughter died. For another, Donner's movie was released decades before the internet allowed people to create movements with hashtags, and whatever your feelings about this version of the movie, we can't pretend it would have happened if not for the vociferous, nearly slavish demand from select fans who wanted to see the movie the way Zach Snyder was going to make it. I am simultaneously disturbed by the excess of some of those fans and astonished that Snyder could come back and make his vision for the movie, get over $70 million to finish it, and have it become a marquee project for a big streaming service. It's kind of amazing to see it.
And it has me wondering what we'll see in the future. It's not likely that every movie that fails to make the money studios want will get anything like this. This required a very particular series of events — Zach Snyder leaving the project in a way that did not cause the studio to have a negative opinion of him (it was very hard to hold the man's grief against him, after all), and his replacement by someone who had at that time a reputation for success in writing and directing superhero movies — Joss Whedon had directed and written The Avengers in 2012 and its sequel Avengers: Age of Ultron in 2015.
After Snyder's departure, Whedon quickly set out to make Justice League fit his sensibilities as a writer and director. For many very vocal fans, that was exactly the problem.
Zach Snyder has a very specific style. If you've seen anything by him, be it Sucker Punch or Watchmen or 300, you can probably recognize it instantly. It's not always beloved, but it is unique. The movie Whedon made felt like a Whedon movie which — aside from Cabin in the Woods — generally means it felt fairly generic. Again, I liked it, but I wouldn't dispute that it wasn't particularly distinctive. The movie that Snyder just released, all four hours of it, can hardly be called generic. Frankly, I felt it was bloated, astonishingly indulgent of Snyder and his quirks as a filmmaker, and really desperately needed someone to distract Zach and hide his slow motion button. We probably could have shaved a half hour off of this thing with just a little less of that.
Yet none of that makes it bad. In fact, I honestly thought it was significantly better than the theatrical cut, and the ending made my wife say Wow, that's a huge improvement when we watched it together. This post covers the complete experience in detail, and it's pretty much in line with my thoughts. The action scenes were amazing — watching Gal Gadot's Wonder Woman fight Steppenwolf one on one is an absolute standout moment, the Aquaman fight underwater is significantly more watchable, and watching the League take on a recently resurrected Superman feels a lot better this time around.
Why I decided to watch it — and why I'm glad I did
Now, there was some really egregious fan behavior in the group of fans who fought hardest for the Snyder cut. And really, that's not unique to Justice League or DCEU fandom — Just ask Kelly Marie Tran about her time in Star Wars, for just one example. But when the CEO of Warner Media is going out of their way to say 'cut it out' then you can't argue there aren't toxic fans involved here. I am not interested in trying to say everyone who wanted this was toxic — just like not all Star Wars fans are — but the ones who are toxic can ruin my enjoyment pretty quickly. I still haven't seen The Rise of Skywalker entirely because of how John Boyega and Kelly Marie Tran were treated, and I really agonized about seeing Zach Snyder's Justice League for the same reason. I don't want toxicity rewarded.
In the end I chose to watch it because I was deeply curious as to what's in those four hours. And I have to say, the controversy over Whedon in recent days, with Ray Fisher, who played Cyborg in this movie having made serious charges against Whedon that probably cost Fisher a great deal in terms of future roles, such as a Cyborg movie. Frankly, this movie was a Cyborg movie, and it's shocking to see just how much of Ray Fisher Whedon cut out of Justice League. Fisher put in a performance that, with the right support behind it, might well have been mentioned in the same breath as Chadwick Boseman in Black Panther. I'm not exaggerating when I say that the emotional heart of this movie was Fisher, and it's really disheartening — and baffling, from a creative point of view — to know that Joss Whedon very deliberately cut that heart out of the film. It's made me like the theatrical version a lot less, to be honest.
Ultimately I feel like the Snyder cut of Justice League is a sort of perfect storm, something we're very unlikely to see again. Movie studios are reeling following COVID-19 and are unlikely to give a director so much money to essentially make an entirely new movie, the idea of a singular director's vision being that important seems less and less likely, and big fan movements rallying behind the release of an alternate cut of a movie aren't very common. But I'm glad we got Zach Snyder's Justice League — it would have been worth it just to see how Snyder's intentions were realized, but seeing Ray Fisher's Cyborg get to be so pivotal, or watching the vastly improved ending made for a satisfying experience.
Not the best superhero movie ever, but quite good.