What do you consider to be the best thing about the Diablo series?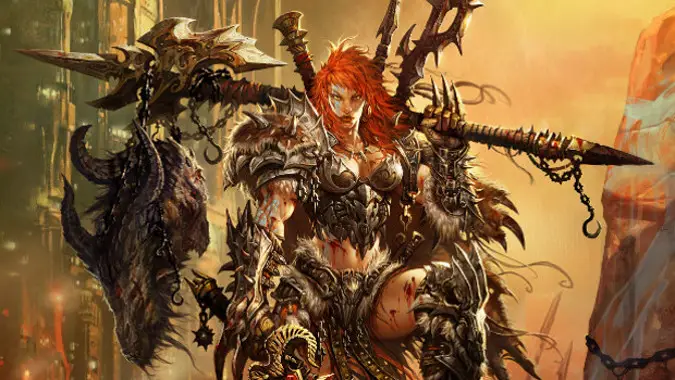 Exploding waves of demons.
Just being the center of a whirling mass of destruction that shreds demons into pieces so small you could use them as mulch if you weren't particularly picky about what you were planning on planting. There is just something I inherently love about the astonishing viscerality of the Diablo games, whether it's the original, its genre defining sequel, the 2012 third installment, or any of the incoming games. I have never managed to stay in a bad mood after I turned an entire room full of monsters, skeletons and gibbering cultists into something you could conceivably use as potpourri if you again weren't picky about how your potpourri smells.
I am, though, so I had to settle for destroying them.
But turning monsters into particles isn't all that Diablo has to offer as a franchise. There's a cool gothic splatterpunk aesthetic, some excellent environmental storytelling, great music, and with Diablo 2: Resurrected  on the way, we'll get to see the original gameplay of a classic with the updated graphics of modern installments. There's a lot to love in the Diablo franchise. I'm a big fan of the complex lore that Diablo 3 brought and which Diablo 4 looks to be set to continue, with the creation of Sanctuary through the actions of Lilith and Inarius set to be a pivotal part of the story. I enjoy a lot about Diablo, but if I had to pick one thing and say that's the best thing about these games well, I know me, and I know it would be wholescale demon destruction.
Now it's your turn. What do you think is the best thing about Diablo? What do you love best, what keeps you coming back to the franchise, what has you excited about any one of the three games we're going to see in the near future?