Sign up for the Burning Crusade Classic beta to be prepared for the beta test, now live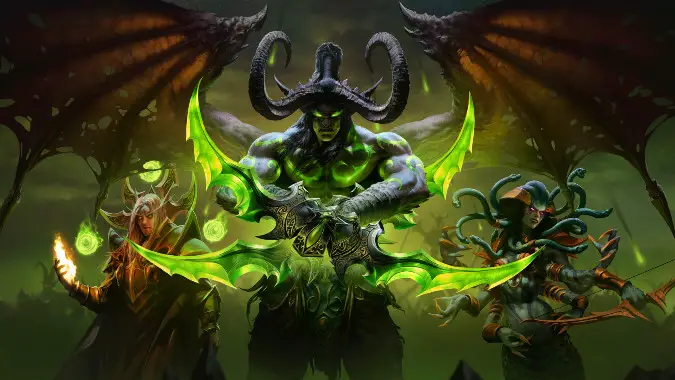 The Burning Crusade Classic beta test has begun, so it's a good time to sign up to be a beta tester (or verify that you're signed up) so you can check the game out early.
It used to be easy to sign up for a Blizzard alpha or beta test; once upon a time, there was a page in your account settings where you could check off which franchises you wanted to be eligible to test versions for. As someone who rarely gets into beta tests, I would check that page regularly to make sure I didn't accidentally uncheck opt-ins while impatiently waiting on an invite that would never come. A couple years ago, though, Blizzard quietly retired the page and now does beta opt-ins on a product by product basis. We've already covered the Diablo 2: Resurrected alpha opt-in process, and there's a similar process for the Burning Crusade Classic, the other forthcoming title announced at this year's BlizzConline.
Since Burning Crusade Classic is an extension of the existing World of Warcraft Classic product, there isn't a separate landing page for it. Navigate to the Classic product page and near the top of the page there's a link labeled "Opt in to the Burning Crusade Classic Beta" which sends you down the page to the Opt In button — you can also scroll down and search for it.
Click the Opt In button — login to your Battle.net account if necessary — and you'll get a message saying
Success!

Your account has been added to the Beta Opt-In list. Good luck!
If you've already signed up, the message will instead state
Already Opted In

Your opt-in has already been recorded. We'll let you know!
That's it! As Burning Crusade Classic is a part of the Classic product and access is granted via a World of Warcraft retail subscription, there's no option or need to preorder. Do note that there's some tiny text indicting that a signup puts you on their email list, and there's no way to opt out until you've received an email with an unsubscribe option.
Good luck getting into the beta!
Originally published 3/2/2021, updated on 4/1/2021