Blizzard Arcade Collection allows players to play classic Blizzard games and if you already had it, they just added more for free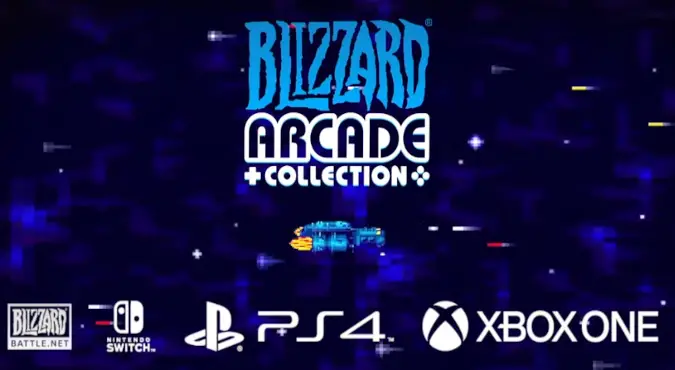 One of the ways Blizzard is celebrating their 3oth Anniversary is the release of the Blizzard Arcade collection— and they just added more games for free. The Arcade is basically Blizzard finally putting out their original games — games like Rock N Roll Racing, The Lost Vikings or a personal favorite, Blackthorne. Some of these games date back to when Blizzard was still a baby company called Silicon & Synapse making games for then-hot consoles like the NES.
This is the first time in years that certain games will be re-released for modern consoles and computers, although some of these games have been available for download for a while now. But getting to play Blackthorne on modern consoles is a pretty sweet option, and I'm looking forward to the eventual port to PS5 and Xbox Series X/S. And if you happened to pick up the 30th Anniversary bundle, you'll be happy to know you'll get the Blizzard Arcade Collection for your computer as part of that purchase which is pretty sweet overall. The Lost Vikings is a classic of the platformer genre, Rock N Roll Racing is one of the original racing games that mixes music with the gameplay, and Blackthorne is a side scrolling shoot 'em up that really deserves more love than it gets.
The games come with modern features like actually being able to save your game, a museum with various cool digital features like art and developer assets, and a watch mode for you to watch others play.
Since BlizzConline, we've now found out that Blizzard has added two more games to the Arcade — sequel The Lost Vikings 2 and prequel RPM Racing have joined the Arcade, along with a brand new streamer mode to make it easier to watch people play these hoary but still fun classics of Blizzard's early years. MIDI sound fidelity so that the games really sound like they did back when they were released? Sounds good to me, because really, you need to hear all those original chirps and whistles. And it means that in an age of overzealous takedown notices for Twitch and other streams, you can use those MIDI sounds to avoid a DMCA warning that can really cramp your stream, so win/win for everybody.
Games like The Lost Vikings and Rock N Roll Racing made Blizzard the company it is today, and getting optimized versions of these games on so many platforms strikes me as a really good move. It retails for $19.99, and is included in all tiers of the Celebration Collection (PC) and The Blizzard 30-Year Celebration Collection (consoles) — if you've already purchased the Celebration Collection, you should already have it unlocked. If you already own the Arcade, the two new games are to be patched in, you won't have to do anything to get the new games and features. If you haven't picked it up yet, you can buy it as the Celebration Collection, allowing you two whole games of Vikings who don't know where they are and cars driving around fast to music. Plus, Blackthorne, which really needs a sequel y'all.
Originally Published 2/19/2021. Updated 4/13/2021.