The Queue: It's Monday I guess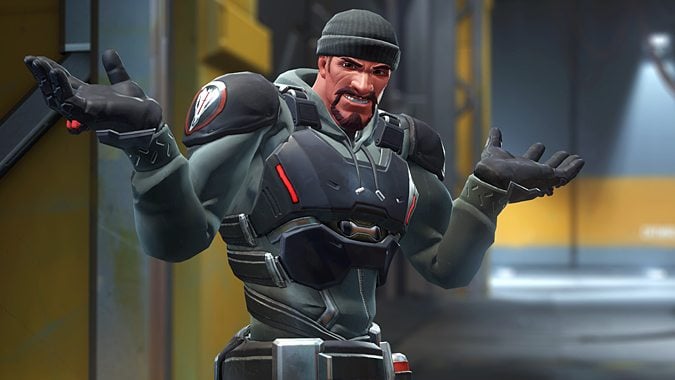 Welcome to Monday, everyone! I still haven't killed Mythic Lady Darkvein, our best pull is 17% but that fight gets chaotic by the end.  Finding out how to get the Slime Serpent was pretty fun though.
Hope y'all had a great weekend, it's time for — The Queue.
---
RED SCREAMING LOUD
Q4TQ: how do I not stay up playing Breath of the Wild until 2:30 AM again, and instead go back to a regular human being's sleep schedule? 
Let me know if you find out.
I'm terrible at getting on a proper sleep schedule for a week or two and then just ruining it when I get a new game or tv show to watch. Melatonin and a good book get me on track usually. Or I'll find a good podcast to listen to. Something nice and soothing, but without too many jarring sound effects.
I've had to stop listening to Welcome to Night Vale while trying to sleep, as much as I love how smooth Cecil's voice is (and it's extremely smooth very excellent) — 70% of the time the Weather wakes me right up.
But a show like Old Gods of Appalachia, or LeVar Burton Reads — those are more than fine.
---
VENOM IN KALCHEUS' VEINS
Do you ever just look at the names of all your characters and think "I hate them all"? 
I've never changed any of my character's names. Once they're created, that's their name forever. Some of them were made because of what the character/race was. Like Zelanda is my Pandaren, and Zhelf is one of my Blood Elves. Some are because I just watched Scott Pilgrim vs. the World and really liked the name Scott Pilgrim. Some are just a name that I got when I hit the random button a few times and it felt like a good name.
Even when I changed servers and my original Zellax was taken I just turned it into Zellaxe. Which was close enough that it felt true to the character. I was very glad to change it back when I moved onto a lower population server though, it felt weird staring at that e.
---
RUN RUN ENO
Dinged 80 in AC Odyssey. Time to go kill the Lich King… er. 
Well, Cory will be glad to know I finally upgraded the Adrestia's ramming power to 100%. 
Heck yes!
Any boat that dares to get in your way should be reduced to two shattered piles of kindling sinking into the Aegean sea!
I really loved the Adrestia in Odyssey and was disappointed that there no longboat-based combat in Valhalla. Which may not have been very historically accurate, but would've felt cool! More games should have visceral ship-to-ship combat, and also sea shanties. There I said it.
---
MUSEDMOOSE WITH THE DEVIL
Q4tQ: would you like this as a hunter pet? Because I'd like this as a hunter pet.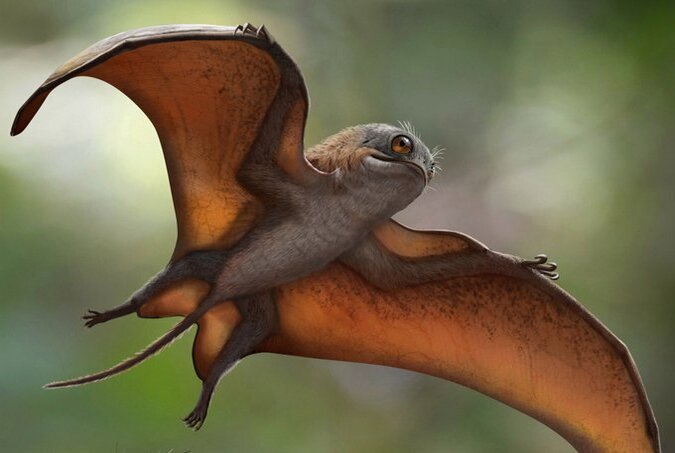 I too would like the weird pterodactyl frog as a Hunter pet. I wonder if it would have a really long tongue like a frog does. Or if it's got a nightmare mouth full of sharp pointy teeth.
I know that Matthew Rossi would agree with me that the game could always use more dinosaurs!
---
HUNGRY FOR JALAMENOS
Q4tQ: Which do you prefer: a group calling in Bastion, Maldraxxus, Ardenweald or Revendreth, or a Maw or Torghast calling? 
I really like the Maw calling.
I know I know nobody likes the Maw, but it's the fastest one in my experience. Land at Ve'nari, run out to Zovaal's Cauldron and kill the Stygian Incinerator up on top of it, then kill Soulsmith Yol'mattar, and run a little further out and kill Odalrik. That's three easy rares that are almost always up.
In-and-out five minutes.
The non Torghast ones can be pretty quick too if you're building your group out with the group finder. Five people make the bar fill nice and quick.
Today's Anna Earworm™: Run Run Rebel
Don't forget to leave lots of questions for Anna to answer tomorrow!