The Queue: Too. Many. Games.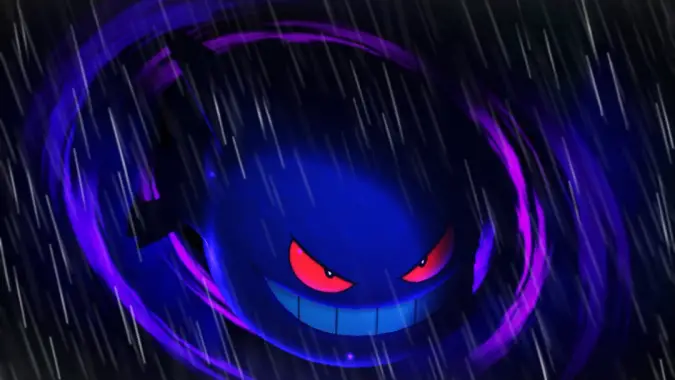 Man, there are just too many games to play right now, and it's not slowing down. I've been trucking through New Pokémon Snap lately, but Resident Evil: Tall Lady comes out tonight/tomorrow, and then the Mass Effect remaster comes out next week. How's a person supposed to beat all these games when you only have a week between them?!
…At least the one that's going to take me the longest comes out last.
Anyhow, this is The Queue, where we Queue things.
---
ABOMINABLE ROXXII WANTS GUESSES:
Q4TQ: With TBCC allegedly arriving on June 1st, what is your best estimate for 9.1?
Umm… "not June 1." That's about it.
Blizzard has so many games and releases and schedules to work around at this point that I think the best they can do is try not to have releases on the exact same day.
Granted, players seemed to respond negatively to Naxx and Shadowlands coming out so close together, so maybe Blizz will make a concerted effort to avoid those sorts of overlaps where they can. I also just plain don't think 9.1 is going to be ready at the same time as TBCC. My guess is and has been late June/early July.
---
ENO ASKS ABOUT MY STREAMING HABITS:
Do you follow any streamers exclusively? Why or why not?
I'm not 100% sure on the "exclusively" portion there, but I haven't been watching a ton of streams lately, tbh, because I just don't have the time. I used to watch Anna stream, and the same goes for my FFXIV cult leader, but neither of them really stream anymore.
I do try to watch my little brother whenever he streams, but he's not exactly on a schedule — he just goes live when he feels like it — so it's hard to catch every single one of them.
Most of my stream-watching these days is as background noise. A lot of times, I'll pick a random Mario 64 speedrun and just listen while I work.
Oh, and a special shout-out has to go to Games Done Quick. I've made it a special point to watch AGDQ and SGDQ as close to nonstop as possible. Those are ones I'll ALWAYS tune into.
---
JALAMENOS ASKS ABOUT OUR NAGA PAL:
Do you think that Blizzard, seemingly at random, put Vashj into Maldraxxus because she is going to play into a future Azshara storyline?
Honestly, this thought never occurred to me, but it's not out of the realm of possibility. My thinking was honestly more pragmatic.
Vashj hasn't really been in the players' eyes in over a decade, so players aren't going to get burned out seeing her. She was a baddie, so having her ally with the player makes for new storytelling potential that doesn't rehash old beats. She also doesn't seem keen on abandoning Maldraxxus or the Shadowlands, which makes for a more believable end-of-expansion exit than a certain "Call me if you need me! Literally any time!" Draenei that never showed up on our side again.
---
GLOWING METEOR CARROT ASKS A QUESTION I HAD NEVER EVEN CONSIDERED BEFORE:
How do you like your bullet hells, vertical or horizontal?
This reminds me of the "turn-based or action RPG" question from…whenever that was. (I don't know how time works anymore.)
Anyhow, I haven't really played a whole lot of bullet-hell games to give a solid answer. I think I played Enter the Gungeon once, but isn't that a bit of both? Sorry I don't have a better answer!
With that in mind, what do y'all recommend? What type do y'all prefer?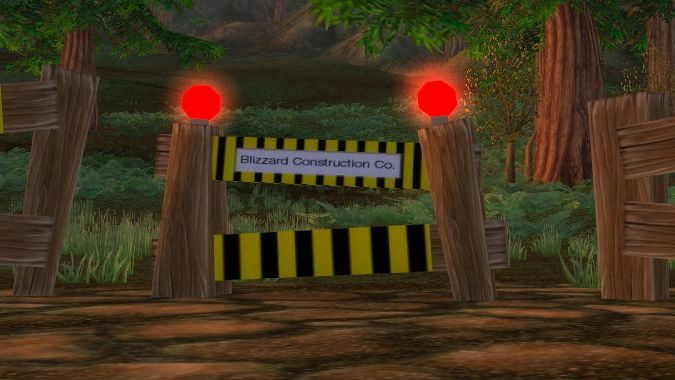 ---
ARTHONOS HAD MORE QUESTIONS THAN I REALIZED BUT I'M ALREADY HERE SO LET'S DO THIS:
What's your most prized piece of video game swag?
Is there anything as disheartening for WoW explorers as managing to finally get into some cool off limits location, only for there to be a lame debuff that kills you in seconds? I'm looking disapprovingly at you Desmotaeron.
Octopath has me wondering if there is a video game series that would NOT benefit from having Old Gods as the hidden driving force behind the entire plot.
There are a trio of my rambling thoughts, hopefully you can salvage some sort of content from them.
Thank you for the rambling thoughts! Let's see here…
Thanks to some very amazing people, probably my Wrath Collector's Edition.
I have always loved exploring in WoW, to the point where I spent most of my time in vanilla wall-walking to areas I wasn't supposed to be. I get why there are debuffs that port you out — a lot of folks use exploration to exploit, especially in PVP — but I still really miss when I could see behind the curtain.
Everything is better with Old Gods.

…Okay, fine. Some games that are meant to be personal and tell a compelling story but on a small scale. Those games don't necessarily need Old Gods to drive the plot forward. (But they still can totally include Old Gods.)
---
RED IS TRYING TO GET ME TO BUY THINGS:
Q4TQ, based on the weird FFXIV promotion below: what kind of reward would WoW have to offer you to make you spend a good buck on a product that you'd have no intention of buying otherwise?
Transmog. Pets and mounts, too, but definitely transmog. Not saying I love the idea of having to buy products to get transmog, but that's definitely the way to get me to buy said products.
It all comes down to the price of what I have to buy, though. I'll buy a bunch of candy bars for a small amount of in-game gold because, eh, why not? But if I got in-game gold after buying, like, a WoW-themed gaming PC… pass. That's too expensive even for transmog.
---
MUSEDMOOSE SAW THE RAVEN:
Q4tQ: what does this mean? https://www.wowhead.com/npc=176333/a-watchful-raven
Huh, I don't think I've caught that in-game before, but I'm guessing it's Khadgar or Medivh. Both are capable of turning into ravens, and both had a part to play in the new Karazhan from Legion. So I'm not surprised to see Blizzard planting lore seeds and weaving plots together slowly. But I'm also not getting my hopes up for anything major to happen anytime soon.
After all, we also saw Wrathion as a whelpling on Draenor and that… basically amounted to nothing. So who knows ¯_(ツ)_/¯
That's today's Queue! Enjoy the remainder of your week, and have fun with whatever Pokémon, vampires, or space baes you happen to come across in the near future!