How would you feel if Hearthstone began incorporating other Blizzard games?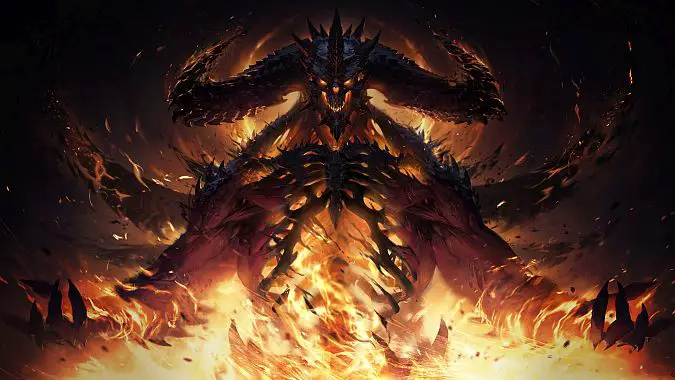 Once I heard that Magi: The Gathering was including a Forgotten Realms D&D pack, my first thought was I'd like a sandwich. 
I was hungry.
But right after that, I thought Ooh, a Diablo-based Hearthstone expansion would be amazing, and that got me to thinking — could Hearthstone become the Blizzard cross over that Heroes of the Storm was? Imagine cards from Diablo, or even StarCraft, or the various games from the Blizzard Arcade making their way into our favorite CTCG? An entire expansion of Hearthstone set in the world of Overwatch, perhaps?
One of the great (and yes, sometimes maddening) things about Hearthstone is that they get to play with lore that their main franchises can't often devote themselves to, because it's easier to play around and get a little silly. Diablo is a remarkably grim, almost splatterpunk game, but you could actually have some fun with it by making it part of a trading card game, taking the opportunity to explore fun little bits of the game like the Secret Cow Level or Whimsydale/shire and really going for broke with them. Imagine a card like Moovar, Hoof of the Cow King or Sparkles Evershine, Rainbow Stallion and you're getting a sense for what I'm saying.
Also, for games like Overwatch, there are a ton of elements that have yet to be developed and showcased. We could have entire expansions based on Junkertown, or the Omnics, or Talon vs. Blackwatch… there's a lot of underutilized story in this franchise just begging for some game to come along and do something with them. The Junker Queen gets a card! Warning, she attacks with a lot of junk.
I may be nuts but I really feel like this could be an amazing way to broaden Hearthstone. However, I'm curious about what you think. Would it make the game better and more fun, or would it just dilute everything?