Which games revealed this weekend were you most excited about?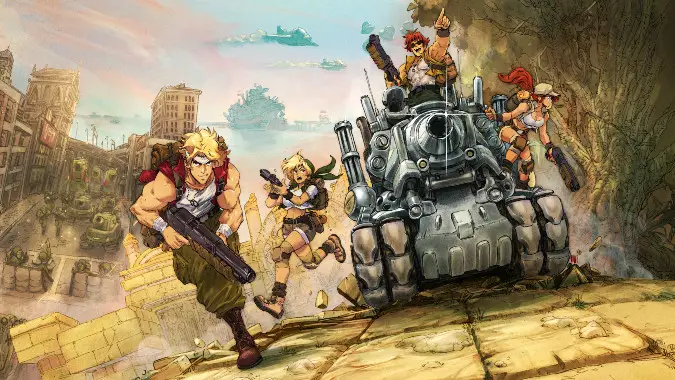 Over the last weekend, so much was going on in the gaming world that it's even a little difficult to keep track of it all! From E3, which is the obvious big one, to Summer Game Fest — which even showcased some updated visuals for Sombra and Baptiste in Overwatch 2 — all the way to smaller, indie-focused showcases like Day of the Devs and the Wholesome Games direct. We've had presentations by behemoths of the industry, such as Ubisoft and Square Enix, as well as the always… interesting deliveries by Devolver Digital.
When it comes to the titles being shown, well… the internet has been set ablaze by Bandai Namco's (and George R. R. Martin's) much anticipated Elden Ring finally getting some actual gameplay being showcased. Another one that definitely made some ripples is Tiny Tina's Wonderland, promising to deliver even more chaos and fantasy in the same flair as the Borderlands series. And then, there's always Ubisoft's Avatar: Frontiers of Pandora, bringing us back to that breathtaking universe from the 2009 movie — this time, in video game form.
But it's not all about the big AAA titles, of course. Many interesting smaller, indie games also grabbed our brains and hearts. I'm personally fascinated by the Metroidvania / Slasher title Akatori. That one seems right up my alley. Indie games in general can be very innovative, and often come with absolutely gorgeous art styles — as is the case with Book of Travels, which seems like a traditional RPG that really focuses on the "RP" part. And then, we also have those quirkier (or even "sillier") indie gems, such as Bear & Breakfast, which many of my co-workers here at Blizzard Watch are already totally sold on.
When it comes to my personal taste, well… it's not for everyone, but the game that seems like it was absolutely made for me is Metal Slug Tactics. Combining the old Metal Slug shoot-em-up franchise, with its extremely colorful, humorous and charismatic characters and universe, with the gameplay of tactics games — probably my favorite videogame genre, period — as well as roguelike elements, which I also love — all in a gorgeous classic pixel art package? This game seems like it's being made for me, no questions asked, and is the #1 thing on my radar at this moment.
But there is more, so much more. Which is why it's time to stop talking about all the games presented this weekend, and instead, turn to asking: Did anything catch your fancy? Did you wishlist any promising games on Steam or Switch, or just wrote their names in a notepad file, or — gasp! — on an actual notepad? Are you overwhelmed with interesting things that you really want to play, or did every one of these events fail to pique your (obviously very refined) interest? Let us know!