WoW
Jun 17, 2021 10:30 am CT
Warcraft novel chronicling the story of Sylvanas Windrunner has been delayed to February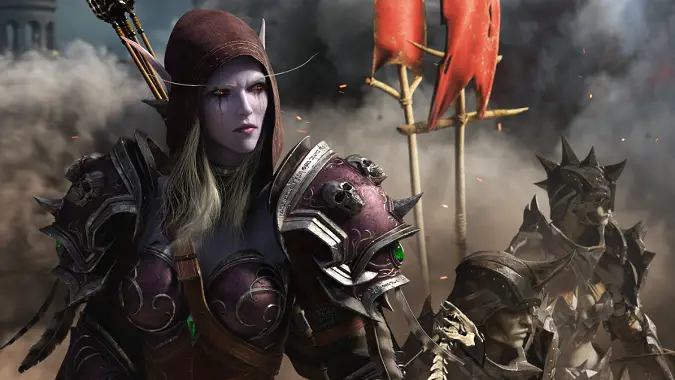 We've already seen author Christie Golden's defining take on Sylvanas Windrunner in books like War Crimes and Before the Storm, and now we're finally going to see her get to do a definitive novel about the character, as the official World of Warcraft site announces that she's authored Sylvanas, a new novel focusing on the role Sylvanas plays in Shadowlands and the history of the character. Even more interesting, the audiobook will be released at the same time, with Patty Mattson, Sylvanas' voice actor in WoW, doing the narrating duties. If anyone's going to get to do that, Mattson does seem to be the only real choice.
Golden also tweeted about the book, calling it a "tremendous responsibility and a real honor" but I honestly can't think of an author better suited to this particular novel. The fact is, the best appearances of Sylvanas so far in print have been those that Golden wrote — I've gushed about the fantastic complexity of the character in War Crimes a few times now. The portrayal of Sylvanas and Vereesa in that novel is absolutely the best part of it and the best Sylvanas writing ever, and I'm keen to see where Golden takes the character with an entire novel to recount her life and unlife.
The book is available for pre-order now, but the release date has just been pushed back from November 9 to February 22. According to Golden, it's all about putting in the time to get the book right:
I admit, I'd already found the November little far out considering that we're hopefully getting patch 9.1, and thus the Sylvanas fight in the Torghast raid, well before then. (My prediction is July 13.) I'm curious how the book will shed light on the process of making Anduin into a tool of the Jailer and what Sylvanas' ultimate relationship with that dreadful figure will turn out to be, and so, I'm definitely looking forward to this book being released. I'm sure a lot of people are in the same boat.
Originally published 4/22/2021, updated 6/17/2021