When will Shadowlands patch 9.1 be released?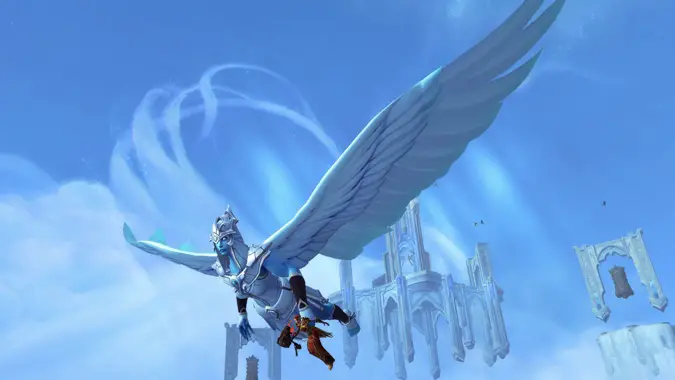 With the announcement that patch 9.1 will be arriving on the PTR by mid-April, we're now on a fairly secure footing to start really thinking about when the patch will be officially released for Shadowlands.
There's still a while to wait before we see patch 9.1, the first major patch of Shadowlands, but based on previous patches we can make some good guesses as to when the patch will be released. Looking back to Battle for Azeroth content, Patch 8.1: Tides of Vengeance, was released four months after the expansion, on December 11, 2018. Legion's first patch, Return to Karazhan, was released two months after the expansion in October 2016, putting it on a faster timetable than BFA, but still leaving players with a  two month wait.
Will Shadowlands follow the BFA timeline or the Legion timeline? A lot depends on what's in patch 9.1, which at present we can say is a lot. We know that flying will arrive in Shadowlands with patch 9.1, but that not all by a long shot. The patch will also contain a big open world zone in Korthia, the Sanctum of Domination raid, changes to Torghast for solo/small group players, a new mega-dungeon, and more. And that complicates things. The reason Return to Karazhan could come out when it did was that a lot of content was being staggered from Legion's initial release: the patch itself was primarily a new super-dungeon for five players, with the Nighthold raid technically part of the initial expansion despite releasing in January 2017, well after Return to Karazhan launched.
Meanwhile, though Tides of Venegance continued the staggered release approach, it contained two new raids, Battle for Dazar'alor and the Crucible of Storms. These released over the course of months — Dazar'alor opening in January and Crucible of Storms opening in April. So when considering possible patch dates, we have to think about how much content the patch itself contains as well as how the content from the expansion launch and the content from the patch will be staggered out. Patch 8.1 content was still launching well after patch 8.1.5 released, which kept the game going with a steady stream of content even without patches.
So let's consider how this patch will shake out. We've got the Torghast changes, flying, the large Sanctum of Domination raid, the Tazavesh mega-dungeon, and the Korthia zone all coming with the patch, which is hitting the PTR some time in mid-April. There's of course a desire on the part of Blizzard and the players to get the new content out as quickly as possible, but the sheer scope of this patch puts me in mind of, at the bare minimum, a three month testing cycle. And I wouldn't be surprised if we ended up with four months before release because once you find problems, you have to fix them, and this takes time.
Since we don't currently know exactly when the PTR will come out, that means we have to be somewhat vague, but going with the mid-April release for patch 9.1's PTR, I can't imagine we'll see the patch go live before late July. There's simply too much to test for a release date any time before that, and a mid-August launch for the patch might be more realistic. I'm going to take a chance here and say that I believe we'll get patch 9.1, the Chains of Domination patch, on the week of July 13, 2021. That's fairly optimistic, but it's a good place to start.
Originally published 12/8/2020, updated 3/30/2021