The Tale of Bistun brings a Persian legend to action-adventure gaming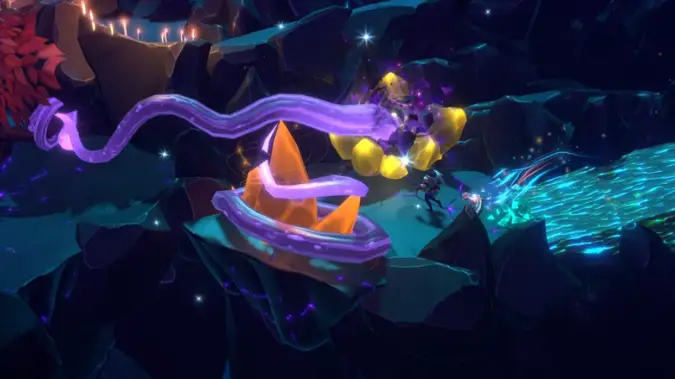 Fantasy as a genre, especially fantasy gaming — whether it be tabletop or computer — is dominated by a tradition derived from Tolkien, a sort of mashup of various European sources. You can see that in Dragon Age, the Divinity series, Warcraft, even games and stories that predate Tolkien like any that derive from Robert E. Howard's Conan are heavily based in a kind of generic European folklore or mythology. So when we get a departure from that particular mythos, I'm always interested.
So when I saw The Tale of Bistun, — an action-adventure isometric with deep roots in Persian literature from the 12th century — on both Steam and Xbox's Summer Games Demo event with a release date of Fall 2021, I was intrigued. We don't get a lot of classic Persian epics in our video games, and this particular one is rooted in the extremely important Shahnameh, dating back to 10th century Persia, composed by the poet Ferdowsi based on even older sources. It was later expanded into the poem Khosrow and Shirin by Nizami Ganjavi in the 12th century. Without spoilers, man, that poem is a trip, full of interesting twists and turns and not one but several tragedies befalling various characters — and it also has an interesting and sarcastic female lead in Shirin.
The Tale of Bistun takes the roots of Khosrow and Shirin and focuses not on the king Khosrow, but rather on the sculptor Fahrad, Khosrow's rival for the love of the Armenian princess, who ended up being forced by the king to try and dig a hole in a mountain named Bistun. I'm really curious how the story might diverge from the epic — will they actually go for the full tragic route or potentially change it up? There's currently multiple demos out there for it, and I'm going to be tucking into it this week, but just on the face of it this is a novel departure from most games in the fantasy genre and it's one I'm really curious about. We need more games from different sources, really, so I hope The Tale of Bistun is a good one and gets people interested in the rich and diverse Persian epics.
Based on my limited experience with it, the game feels like a mashup of Breath of the Wild and The Banner Saga in terms of gameplay. The story is interestingly told with a narrator, which is reminiscent of the excellent Immortals Fenyx Rising, but different in tone. I definitely think this is a game to watch for this fall, and I'm very hopeful for it.