What ilevel do you need to run Sanctum of Domination?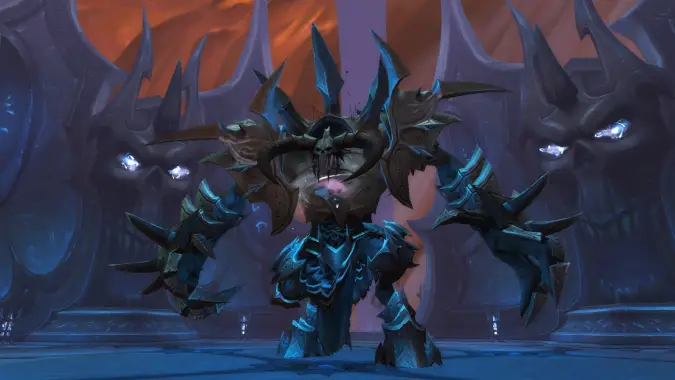 If you're looking forward to the Sanctum of Domination raid you probably already know the release schedule: Normal/Heroic open on July 6, while Mythic and LFR Wing 1 open on July 13. But as important as knowing when you can go to the new raid is knowing what item level you should be at to run it.
We've been running Castle Nathria for a while now, but the challenges in the Sanctum are significantly more dangerous, and you want to be sure you're at the right ilevel to complete them.
The minimum ilevel LFR Sanctum of domination is 195 — you'll need 195 to even queue for LFR. But higher level raids aren't so clear cut. There's no specified minimum level for Normal, Heroic or Mythic, but if you're too low ilevel you're probably not going to be welcome in groups. For an idea of how difficult these encounters are, let's take a look at the ilevel of the drops from each difficulty level.
Looking at the ilevel of Castle Nathria gear, we can see that Normal Castle Nathria drops ilevel 200 gear, with the last two bosses dropping 207 gear. Heroic Nathria drops 213 gear, with the final bosses dropping 220 gear, and Mythic Nathria drops 226 gear, with the final bosses dropping 233 gear. Compare this to the ilevel of Sanctum of Domination drops. SoD LFR drops 213 gear, with 220 on the last two bosses. That's about the same as Heroic Nathria drops, implying that you should try for at least ilevel 200/207 gear to run Normal SoD.
Based on the gear ilevel, we can expect Normal SoD to be about as hard as Heroic Nathria, which means you should have at least normal Nathria level gear to start on it, much as Heroic Nathria expected you to be mostly geared from Normal Nathria. Normal SoD drops 226/233, meaning that it would take Heroic Nathria-equivalent gear, ilevel 213/220 gear, to attempt Heroic SoD, which you'll hopefully surpass by running Normal SoD. Finally, for Mythic SoD, you'd want the ilevel 239/246 gear that drops in Heroic SoD to even start attempting it.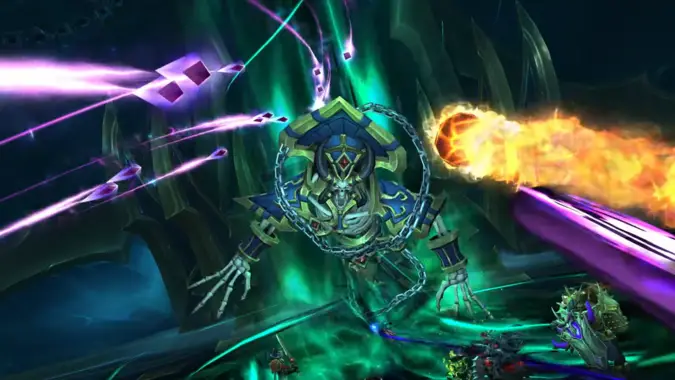 To sum up, this is the ilevel you want to run each difficulty of Sanctum of Domination:
LFR: 195 (hard requirement to queue)
Normal: 200-207
Heroic: 213-220
Mythic: 239-246
So there you go. Sanctum of Domination is definitely a spike in difficulty, which means you'll need higher level gear to succeed, but current raiders won't have to go back and farm Castle Nathria or run weeks of Mythic+ to get ready for SoD. Running Normal SoD will get you gear sufficiently good for Heroic, and Heroic SoD gear should allow you to start running Mythic SoD once you've collected enough of it. Nathria gear will help you leapfrog a bit, but you should be able to run Normal SoD with LFR SoD gear, Heroic SoD with Normal SoD gear, and Mythic SoD with Heroic SoD gear.