WoW
Jul 6, 2021 5:26 pm CT
New World Boss Mor'geth, Tormentor of the Damned, is now live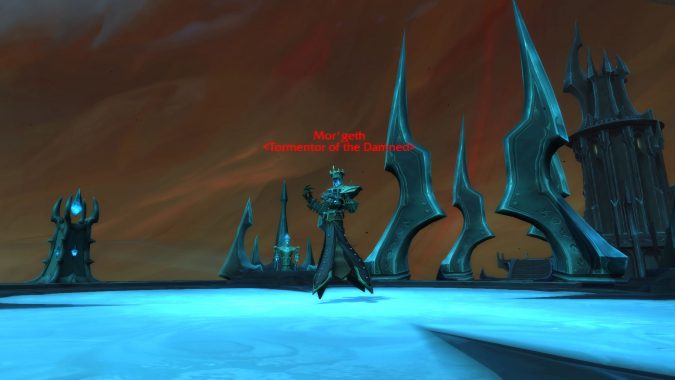 The arrival of Shadowlands patch 9.1 and the Sanctum of Domination raid brings a new World Boss to kill as well. Unlike the four World Bosses that arrived with the expansion, patch 9.1 only has one to kill weekly: Mor'geth, Tormentor of the Damned. Also unlike the original four bosses, Mor'geth does not drop any Legendary Memories, but does drop a Blood Shard of Domination, the Shard of Rev which when socketed in a Domination slot increases Leech by 30.
Mor'geth is located in the Desmotaeron section of the Maw, north of Korthia in the area known as Helgarde Keep; if you've unlocked the Animaflow teleporter to the Beast Warrens it's the most convenient method of getting there, otherwise taking a mount north from Korthia is your best bet. Like the other bosses, this is not an easy path: there are a lot of elites regardless of which direction you come from.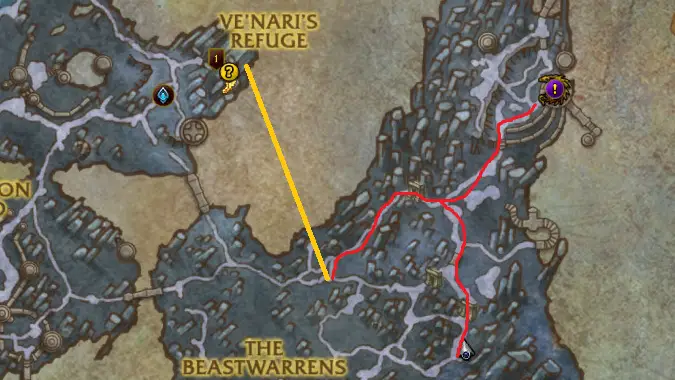 It's a fog cage match so watch where you're standing
Mor'geth's main difficulty is that he actively restricts the size of the encounter area with Stygian Fog, which causes damage to anyone inside of it. This area will shrink when the Soul Cages that line the area move towards the boss; DPS them down ASAP so that they return to their original location. Note that as the fight goes on he'll call more Soul Cages in each time, so you can never afford to focus on the boss.
Of course, since nothing is ever easy, doing so releases a new add that should also be downed immediately. Allowing too many adds to survive will make Cries of Anguish particularly hard on the healers and could also cause a wipe. In addition, Mor'geth will unleash Damnation when it reaches 100 energy, so watch out for the blasts or you may die. Fortunately, he moves relatively slowly compared to mobs like Ti'or in the Arena of Anguish.
Besides the Shard of Rev, Mor'geth can also drop ilevel 233 gear — legs and bracers for cloth wearers, belt and gloves for leather, gloves and boots for mail, belt and legs for plate, and a mastery trinket for all classes. Additionally, if you've not yet gotten the new conduits from Korthia, Mor'geth can drop them as well. Unfortunately, just like in patch 9.0, there is still no bonus roll mechanic in Shadowlands, so you'll need RNG on your side to get any of this gear.