Diablo 3's Season 24 brings Ethereal Memories and Seasonal Rewards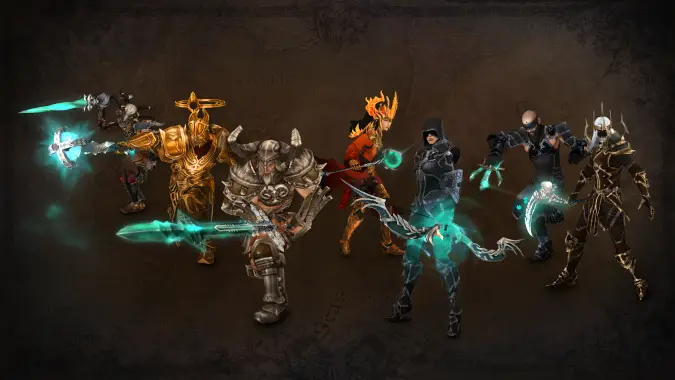 Diablo 3's Season 24, called the Ethereal Memories season, will start on July 23 at 5PM (PDT/CEST/KST) and that's pretty great, but if you're a Season player, you're probably here wanting to know what those shiny Season rewards are. What kind of swag will we get for once again dropping down to level 1 and clawing our way back up to 70, and what's at stake for us as we begin grinding up Paragon levels on our Barbarian that we've done this for the past ten Seasons? What goodies will you be gathering while exploding monsters, demons and corpses that refuse to get the memo that they're dead and should stop moving?
As with every Season, the rewards are many, and varied, and probably festooned with gore, because that's how Diablo works.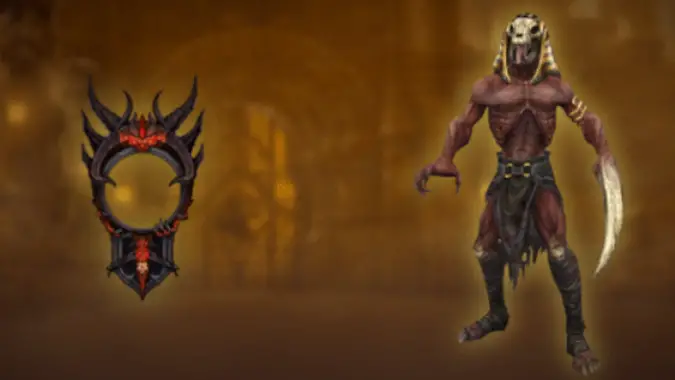 Look back to previous Diablo in anger and fury, with resurrected rewards and stash tabs
Well, this time around, Season 24 is looking back — not just to Diablo 2 and the Ethereal weapons of that game, but also to previous Seasons. Several cosmetic rewards from older Seasons, like the Chest and Glove transmogs of the Conqueror's Set, the portrait frames of the High Heavens, and the Fiacla-Géar wings will return to be rewarded to players who complete the Season Journey.
In addition, players who complete Season 24's Guardian Journey have two new cosmetic rewards available to them — the Terror Resurrected portrait frame celebrating Diablo 2: Resurrected's September release and the Lesser Mummy non-combat pet.
Also, if you haven't already gotten four stash tabs, there are easy steps this season to do so. Maybe you haven't been doing many Seasons, or maybe you just haven't bothered because you somehow have all the storage space you need and I'd like to meet you, because I'm so excited to discover that Marie Kondo plays Diablo 3 and also reads my work, you're an inspiration to me and I wish I could apply your lessons to my stash. But if, like me, you have a hard time throwing things out, then you can get an extra stash tab up to four by completing the following steps this Season.
Complete a Torment XIII Rift in under 5 minutes
Complete Greater Rift 60 solo
Kill Greed on Torment XIII
Kill Queen Araneae on Torment XIII in under 30 seconds
Reforge a Legendary or Set item
Augment an Ancient item with a Level 50 or greater Legendary Gem
Level three Legendary Gems to 55
Complete two Conquests
Unfortunately, if you already have your four stash tabs, you can't get another. That's sad. But still, if you're in need of more stash and you're not up to four yet, this is something you can do to give you more space to immediately fill up with gems, random gear and other things you probably don't actually need.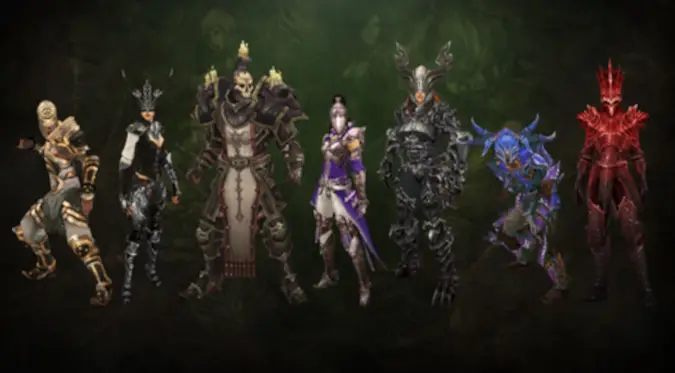 The return of Haedrig's Gift
I already mentioned that whole stash problem — despite a full four tabs, I have more gear in my bank than I know what to do with. But my Crusader doesn't have all the sets yet, nor does my Monk, so I'm thrilled that Haedrig's Gift had returned for another Season. Haedrig's Gift is a way for your Seasonal character to gain set gear they won't have, since you start off every Season returned to level 1 with no gear or equipment of any kind. Completing Chapter 2, 3, and 4 of the Season Journey will reward you with three Haedrig's Gift chests. Each of these chests will contain pieces of the class set for the character who opens the Gifts — but that doesn't mean for the character who earned those sets.
For example, I'm usually playing a Barbarian, but my Barb has all the class sets. That's not a problem — I can earn all three Haedrig's Gift chests on my Barbarian, then create a new Season Monk or Crusader (or any other class, but those are the ones I usually play) and open the chests on that character, rewarding her with a complete set. The sets are decided when you open the chests, not when you earn them, and they always match the class of the character doing the opening. This season's sets are as follows.
Monk – Uliana's Stratagem
Demon Hunter – Natalya's Vengeance
Crusader – Seeker of the Light
Wizard – Vyr's Amazing  Arcana
Barbarian – Immortal King's Call
Witch Doctor – Spirit of Arachyr
Necromancer – Trag'Oul's Avatar
There are also Seasonal Conquests giving you various achievements for completing specific challenges, if you're a completionist who enjoys the extra challenge. So get out there and explore Diablo 3's Season 24, and reap the rewards of all that demon exploding you'll be doing.