How important are graphical updates to your enjoyment of World of Warcraft?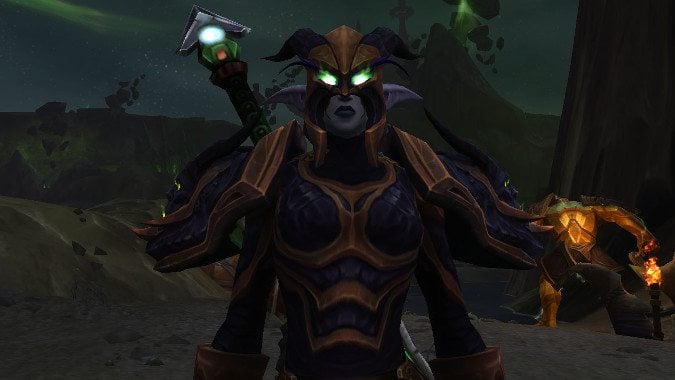 World of Warcraft debuted in 2004. Over the years, it's had numerous updates, to everything from game mechanics and systems to the world itself, with multiple expansions each adding new content and a host of dungeons, raids, zones and of course gear. Just in terms of appearances, there's a lot of armor and weapons and various off hand items like shields for characters to equip, and we've seen many new playable races added in as well, so there's a lot of different kinds of characters to wear those items differently. From swords to daggers to crossbows and guns, there are a lot of items you can equip and a lot of ways those items can impact how you look.
And we've also seen those very characters get graphics updates, new customization options, and there are allied races to add even more variety to what kind of character you play and what they look like. Video games are, by their very nature, visual — the word video means to reproduce, record or broadcast visual images, something every installation of WoW does every time you boot it up.
So we're pretty aware of how important visual cues and visual storytelling is to the game. But the real question is, have the various updates and improvements to character models, gear models, zones, the dungeons and locales of the world we explore improved your gameplay? Do you feel like the experience of playing WoW in 2021 is better, worse, or the same for you compared to playing it in 2018, or 2012, or even back in 2004? How much of the game's visual presentation do you register when you play it, and does it matter to you to have options about what your gear looks like, what you look like? What the world looks like, even, how important is that to you? Would you rather have original Orgrimmar back, or are you happy with the updated version?
How important is the look of the game, its visual set, to your enjoyment of WoW?