D&D Live 2021 starts this afternoon, featuring celebrity-filled games and surprise announcements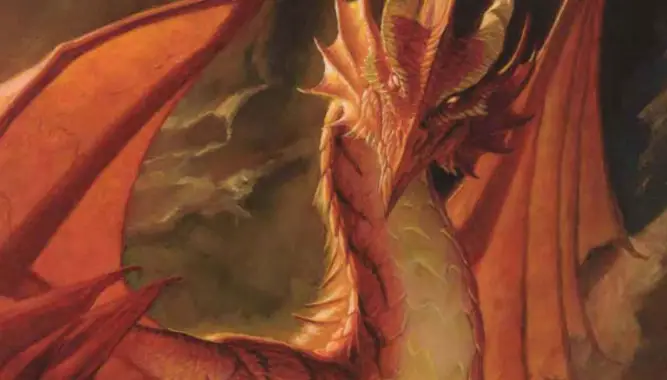 This July 16 and 17, you will be able to watch G4 and Wizards of the Coast's D&D Live 2021. In previous years, D&D Live has been a kind of showcase, where new releases were teased, celebrity guests and the folks who make Dungeons and Dragons came together to play the game and let us watch them play it, and a good time was had by all. This year, it's got just as many celebrity guests, with names like Kevin Smith, Patton Oswalt, Lauren Lapkus, an entire table of professional wrestlers — no, I'm not kidding, that's really happening —  Seth Green, Deborah Ann Woll, and frankly I could just list names here all day, there's a lot.
I think I'm honestly the most excited to watch Aabria Iyengar — who you may know from her recent stint as the DM for Exandria Unlimited where she absolutely shines — as she runs the Chaos Carnival session with Ember Moon and Xavier Woods (both of who were at last year's D&D Live and who have their own D&D campaign to boot) which is something I always enjoy. Ember Moon in particular is a serious nerd, it's pretty great. And as for Xavier Woods, anybody who bases his ring gear on Final Fantasy has my attention.
However, as exciting as the Chaos Carnival is — and remember, it's pretty exciting — it's just one of many shows you'll be able to catch this year. Kate Welch's Lost Odyssey: Last Light game promises to be pretty wild, with Jack Black, Jason Mewes, Kevin Smith, Reggie Watts, Lauren Lapkus all playing D&D and being, well, themselves which might well devolve into utter chaos. Tiffany Haddish has since been announced as a special guest for this one, so yeah, I think it's likely to be pretty out there.
We'll also get to see Patton Oswalt play in a game run by B. Dave Walters, who is a really excellent DM — check out his Black Dice Society game sometime, it's really worth a watch — as the cast of Peacock's A.P. Bio will be playing. I admit, I had never heard of this show so I have no idea, but it's Patton Oswalt so I'm pretty much down. Then Walters will be playing in a game run by Jon Ciccolini from Beadle & Grimm's alongside Deborah Ann Woll (formerly Karen Page on Daredevil and incredibly dedicated D&D player as well as host of Relics and Rarities) and Seth Green, aka Joker from Mass Effect and he did some other stuff too I guess.
I'm so happy every time I see Deborah Ann Woll talk about D&D. She's like the best possible ambassador for the game. It's crazy how awesome she is.
Here's the game schedule:
Friday, July 16

3:45PM Eastern: Chaos Carnival with DM Aabria Iyengar and players Xavier Woods, Ember Moon, MACE, and Tyler Breeze
7PM Eastern: Palace of the Vampire Queen with DM B. Dave Walters and players Patton Oswalt, Nick Peine, Allisyn Snyder, Jacob Houston, and Marisa Baram

Saturday, July 17

4PM Eastern: Lost Odyssey: Last Light with DM Kate Welch and players Jack Black, Reggie Watts, Lauren Lapkus, Kevin Smith, Jason Mewes, and Tiffany Haddish
7PM Eastern: Flubbybonks and Guzzleshucks with DM Amy Vorpahl and players DrLupo, Negaoryx, Ify Nwadiwe, Kevin Pereira, Adam Sessler, and Fiona Nova
10PM Eastern: Faster, Purple Worm! Kill! Kill!  with DM Jon Ciccolini and players B. Dave Walters, Xander Jeanneret, Deborah Ann Woll, and Seth Green
So yeah, there's a lot to watch at D&D Live 2021, and that's before we even get to the news. We'll get to see and hear more about various upcoming projects like The Wild Beyond the Witchlight, the Strixhaven: Curriculum of Chaos book, the upcoming Magic the Gathering set based on D&D, and apparently there will be some surprise announcements as well. Maybe they decided to just have Deborah Ann Woll and Aabria Iyengar run a game together and I can die happy.
You can watch the whole thing on July 16 and 17, on both G4 and D&D's Twitch channels as well as their YouTube channels, both streamed and as VOD. It will also be available on Peacock. Check out the full schedule for all the event details.