Inappropriate in-game references to be removed from WoW in wake of lawsuit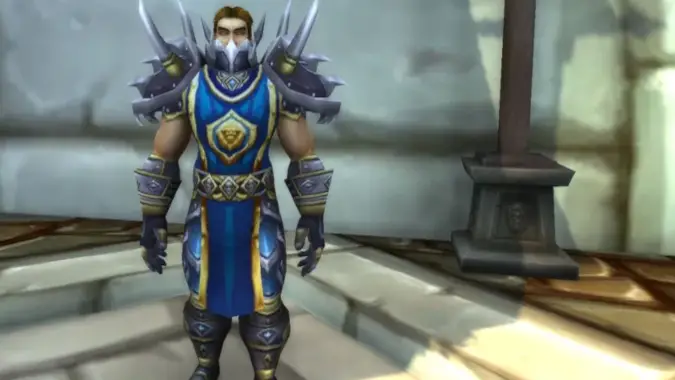 The past week has been one unlike anything I've seen in my fourteen years covering Blizzard games. From the California Department of Fair Employment and Housing suing Activision-Blizzard, to the outrage from the staff of Blizzard over the statements of Frances Townsend, and now a planned walkout to take place on Wednesday from Activision-Blizzard employees who want significant changes to the way the corporation treats sexual harassment and misogyny as well as its treatment of other marginalized groups. I honestly have no idea how to react anymore. This is the closest thing I've seen to an open revolt at a game studio ever.
In the midst of all this, and with the firmest hope that we'll see real, positive change from this series of events I do have to point out that this post from the World of Warcraft team is one that does give me a little hope. When many of the official statements and internal memos may have been less than well received, both by fans and the very people who work on Blizzard's games, I think this post is fair, well measured and concise, all three of which we could use a lot more of right about now.
It was clear from our team conversations that we wanted to put forth a statement that was representative of the World of Warcraft team's sentiments. We asked all members of our team to send us their suggestions and feedback on how best to address the community and this is the result.
The past days have been a time of reflection for the World of Warcraft team, spent in conversation and contemplation, full of sadness, pain, and anger, but also hope and resolve. As we heed the brave women who have come forward to share their experiences, we stand committed to taking the actions necessary to ensure we are providing an inclusive, welcoming, and safe environment both for our team and for our players in Azeroth. Those of us in leadership understand that it is not our place to judge when we have achieved our goals, but rather for our team and our community to let us know when we still have more to do.
While we turn to our team for guidance in our internal work to protect marginalized groups and hold accountable those who threaten them, we also want to take immediate action in Azeroth to remove references that are not appropriate for our world. This work has been underway, and you will be seeing several such changes to both Shadowlands and WoW Classic in the coming days.
We know that in order to rebuild trust, we must earn it with our actions in the weeks and months to come. But we go forward knowing that we share the same vision as our community about creating a place where people of all genders, ethnicities, sexual orientations, and backgrounds can thrive and proudly call home.
–The World of Warcraft Team
I expect this means we'll see a removal of references to characters like Field Marshal Afrasiabi, who has been getting pretty regularly ganked by Horde players while Alliance ones stand back and watch. Also, Lord Afrasastrasz? He'll probably be gone too. Over time I'd expect others as well. Regardless of what happens with the situation, taking a step like this is almost certainly the best possible move, as many players were already demanding actions like this anyway, plus the aforementioned waves of Horde being cheered on by Alliance players as they kill said character over and over again.
This is a really painful situation, and there's an admirable grace and class on display here as the WoW team gets together and tackles the situation a lot better than the top executives at Activision-Blizzard have managed to as yet. Here's hoping that spirit of clarity and forthright action takes hold and directs some real, positive change at every level of the organization.