The Queue: What'd I miss?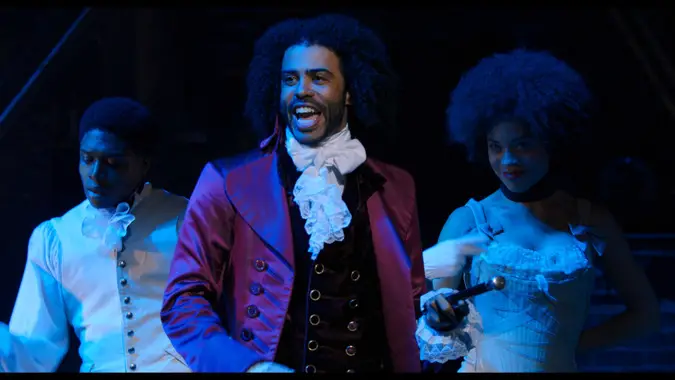 Hey guys! I've been on vacation for the first time in two years! Anything big happen in the past two weeks?
This is The Queue, where you ask us questions and we answer them by cracking a joke or two because we're deeply upset and cope with gallows humor because otherwise we probably wouldn't be able to get out of bed.
---
ROXXII
Q4tQ: WB Anna, how was your vacation?
We left on the 19th and drove to my mom's house, so we got to see her for the first time since my dad's funeral in 2019. Me, the kids, and my absolute saint of a husband spent a few days there, where we tried our best to make a dent in the disaster of a whole detached garage my hoarder father left — we filled an entire dumpster in under 3 hours. The kids, also saints, watched Spongebob on wifi. When I stepped out of the shower the initial story broke.
We did have an enjoyable couple days with my mom, especially getting some ice cream cones. Then, on the 24th, we went a little early to a family reunion which was supposed to be happening on the 31st. It's a little tough to explain, but basically my great-great grandparents had a summer home, and everyone met up there for the matriarch's birthday since my grandfather was a child, so they found a way to continue that tradition. Anyway, the mom of the other family with kids under 12 got a call on that Tuesday afternoon that they were exposed to COVID, and after a rapid test confirmed one of her kids had it the next morning, we drove home for 13 hours straight, both to avoid infection if we didn't already have it and to avoid being carriers for anyone else. In the middle of that drive, the Cosby Room story broke.
We isolated at home, then tested, which was a debacle in and of itself. We're mercifully all negative — the last test came in this morning, and I almost missed the notification because it was just after the news J. Allen Brack is stepping down.
tl;dr: I am clearly cursed and therefore never leaving my house again.
---
JAXDADDY
QftQ: An artifact of my age: Do you know any grocers or just grocery stores?
I do — I think. It kind of depends on what you mean by "grocery stores." For example, I have a long-time internet friend who has a small family dairy farm. Small dairy farms are having a rocky go of it for the past few years — specifically, the wholesale price of milk is really crummy if you're not a factory farm, so you may not so much as break even on feeding your herd if you're just selling milk. She started having her milk converted into cheese to help her margins, which led her to have a store to have a place to sell her cheese (and generate another revenue stream). Now, it's a combination store and cafe, and she just opened a second location. She doesn't sell the full gamut of grocery items, but what she does sell has an emphasis on local and small-batch production.
I've seen stories like this play out pretty frequently, where a farmer carves out a niche for themselves in their community. If your city or town has a weekend farmers' market, that's a great place to get a feel for local joints like that, but also, just keep an eye out. Most smaller grocers will specialize as a butcher shop, or boulangerie, or cheese shop, or produce stand.
Also, there's no better place to get honey, or maple syrup if you live in a place where it gets good and snowy.
---
BEN DOVER
What are your "comfort food" fantasy books, movies etc?
I find myself never getting tired of the Stardust movie. It's a pretty good adaptation to Gaiman's book, has a spectacular cast, and it manages it has this hopeful, fantastical feeling to it. His books have also had a huge affect on my own writing. Anansi Boys is probably my favorite.
I love me some Robin Hobb, I love the stories and worldbuilding, but I think she's a pretty strong contender to G.R.R. Martin in abusing the protagonist. It just takes a lot out of me, seeing the main character suffer so. Gaiman doesn't shy away from the grizzly stuff, but he always has some humour there too, and a certain optimism. You can see a lot of that in Terry Pratchett's work as well.
These days, I just find myself longing for the fantastical, the magical, and the hopeful.
It depends a bit on why I want or need the popcorn. Legally Blonde really speaks to me right now.
Every summer I tend to binge on a mix of classic gothic horror and contemporary popcorn thrillers. I don't necessarily have a specific favorite per se, but there's just something comforting about fictional murder and ghosts when it's uncomfortably warm and threatening thunderstorms. On my fauxcation, I read Beneath Devil's Bridge by Loreth Anne White, downloaded Mrs. Rochester's Ghost by Lindsay Marcott, which spurred a re-read of Jane Eyre (which may be my favorite book, period) before I dove in to that one, and I was around a quarter of the way through 21 Hours by Dustin Stevens before we had to come home.
I will say I really wanted to re-read Rebecca by Daphne DuMaurier, but that book is in an odd limbo rights-wise unless you want the print version, and as you might imagine with such a high churn I tend to prefer ebooks out of necessity, especially when I travel.
It used to be WoW, but, yanno.
---
RED
How do you prefer story-heavy games to play out?
– A single story with no branching paths / multiple endings. Like a book or movie.
– Branching paths that lead into different outcomes. You can make choices in the game, and each choice can change the story and lead to a different ending.
– Branching paths that simply show different facets of the same story. You can make choices in the game, but they're mostly to add more color to the same basic story.
It depends on the intent of the game and the story the developers want to tell, which I know is a cop-out as an answer, but no really.
We've seen a lot of variance in the style of stories and storytelling vehicles video games are capable of providing. For one, even if the story is absolutely on rails like in a game like Gone Home, putting you in the first-person drivers' seat means that you have instant empathy for those characters. It also means that you can miss things. Also, unlike a book, it means that you may not be privy to the innermost thoughts of that character when you're in a first person perspective, meaning that storytelling mainstays like the unreliable narrator are easier to pull off, and can be more nuanced as a result.
If a dev has a specific story they want to tell, offering the ability to vary the story via choices can water down that impact, especially when the story is intended to be allegorical.
Also, I'm one of those fools who say, "I'm going to play Dragon Age again but this time I'm going to be a jerk!" and then about halfway through I'm not because I felt really bad about being mean to pixels, so having the added replay value of my choices mattering is kind of irrelevant to me — though I may watch the mean version on YouTube sometime.