J. Allen Brack resigns as President of Blizzard Entertainment, to be replaced by Jen Oneal and Mike Ybarra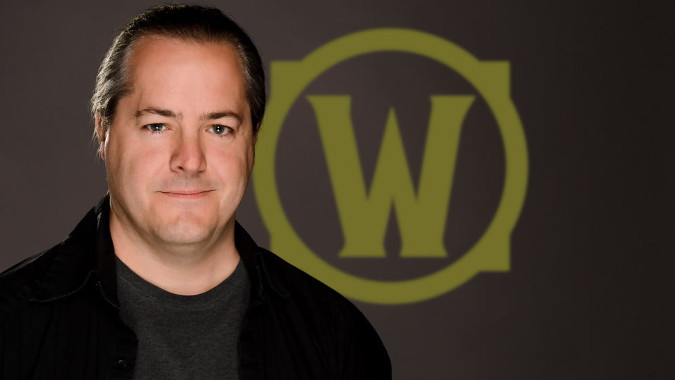 Less than three years after taking the position of President, and following the recent lawsuit against Activision-Blizzard by California's Department of Fair Employment and Housing, J. Allen Brack has stepped down. In an announcement from Blizzard, Brack is quoted:
I am confident that Jen Oneal and Mike Ybarra will provide the leadership Blizzard needs to realize its full potential and will accelerate the pace of change. I anticipate they will do so with passion and enthusiasm and that they can be trusted to lead with the highest levels of integrity and commitment to the components of our culture that make Blizzard so special.
Both Oneal and Ybarra are recent in their joining Blizzard — Jen Oneal comes from Vicarious Visions, where she's been studio head since 2016 and worked there for years before that. Mike Ybarra, meanwhile, left Microsoft's Xbox team in 2019 to join Blizzard.
It's pretty obvious that, given the timing of this move — with a protest scheduled in game for the Investor Call and the past two weeks being absolutely full of terrible PR for Activision-Blizzard, much of it self inflicted, plus the revelation that shareholders were never informed of the investigation and were therefore blindsided by the lawsuit — that J. Allen Brack has been essentially removed from a leadership role to mollify the investors. It's interesting that Frances Townsend, whose internal email helped trigger an employee revolt that led to a walkout last week, does not appear to have been moved to resign or asked to leave.
While Brack has only been President for three years, he has been at Blizzard since 2005, moving to Production Director in 2008 and Executive Producer and VP for World of Warcraft in 2014. His being directly named in the lawsuit against Activision-Blizzard and the recent stock price drop almost certainly accelerated his stepping down as leader.
Both Oneal and Ybarra will certainly have their work cut out for them, as they are now the leaders of an embattled studio after only relatively recently becoming part of it. With the Investor Call happening today, we'll see if they are present to answer questions from shareholders who want to know why they didn't know about the lawsuit in advance.